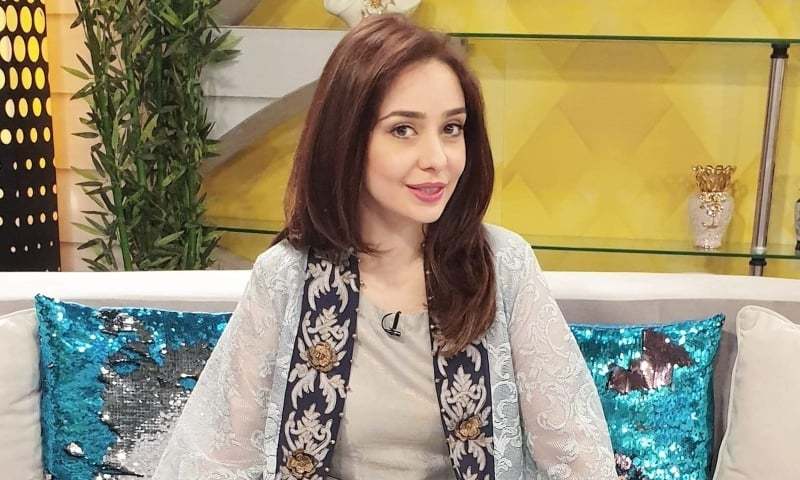 The star put on a lot of weight due to pregnancy which resulted in a miscarriage recently...

One of the most multi-talented star in the industry has to be Juggun Kazim who besides being a morning show host is also a mother of two adorable boys, a businesswoman as well as an actress. Her vivacious smile is an instant lift me up so yesterday when we read how she was fat-shamed while being pregnant and then losing the baby our heart went out to Juggun instantly.
Having taken to social media to address the issue, the much-loved star wrote,
'A humble request!!! Until a few days ago, I was pregnant. For some reason, I gained a lot of weight really really quickly. What shocked me was how much I started getting fat-shamed. One lady said "lagta hai Lahore ki hawa laag gaye tumhai". Other women just told me bluntly that I had become a bit too "healthy." Till now, I wasn't ready to share that I was expecting a baby because my pregnancies have generally been precarious '
Read : Teaser reveals Juggan Kazim's upcoming digital film 'Khirki' is dark and intense
Adding further, she wrote,
'Last week I had a miscarriage, my doctor has now told me that this time it was quite serious and that there had been a lot of internal bleeding. '.
With Juggun showing a lot of courage she was back to work after a days break but the message which she gave out through this post is something which we feel everyone should follow, she said...
'We need to stop fat-shaming other people. People who are overweight know they are overweight. Their weight gain may be for any number of reasons, some desirable and some not. Yes, some people need to be encouraged to lead a more active lifestyle. But unless you are somebody's mother or sister, don't tell them what you think of their body. Life is short. Let's try and live ours with kindness ' .
A very valid point raised by Juggun, these days people are indeed too quick to judge and that is a trait which is not right as you don't know what is going on with the other person.
With Juggun having recently faced a heartbreak we at HIP send love her way and hope that from now onwards people will refrain from commenting on other people's outlook especially when it is not even asked.