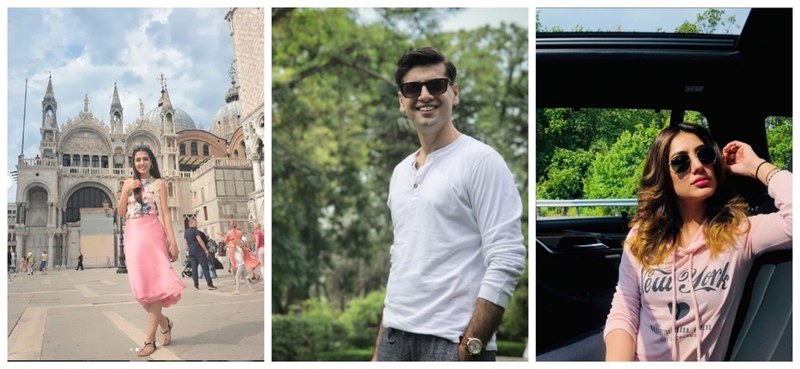 We can't help but feel major FOMO over these celebrities vacationing...

Its summer and people are off to foreign lands for vacation and these days our favorite social media app, Instagram is filled with our Pakistani celebrities sharing their pictures from their recent vacations.
We can't help but feel a tiny bit jealous, after all, we are sweltering in the scorching heat of Karachi. Well, warning alert! Here is a list of our favorite Pakistani celebrities who are currently on vacation and their pictures make you want to pack your bag as soon as possible and catch the next available flight.
Major Fomo alert ahead!
Ayesha Omar enjoying in London:
Raza Talish serving some warm smolders in Swat:
Zoya Nasir exploring one of the highest mountain range in Pakistan:
Ali Kazmi giving some major family goals with his kids in Miami:
Mehwish Hayat keeping up the chic look in Oslo:
Last but one of the best, Mansha Pasha leaving us awestruck in the city of Romance, Venice:
Summer and vacation go hand in hand. Just as our celebs, it's time you do the same for yourself to enjoy this season, so go, take a mini-break and take some time for yourself. Not necessary to go on an international vacation, it can be something simple too.
Also, let us know which photo did you enjoy the most?