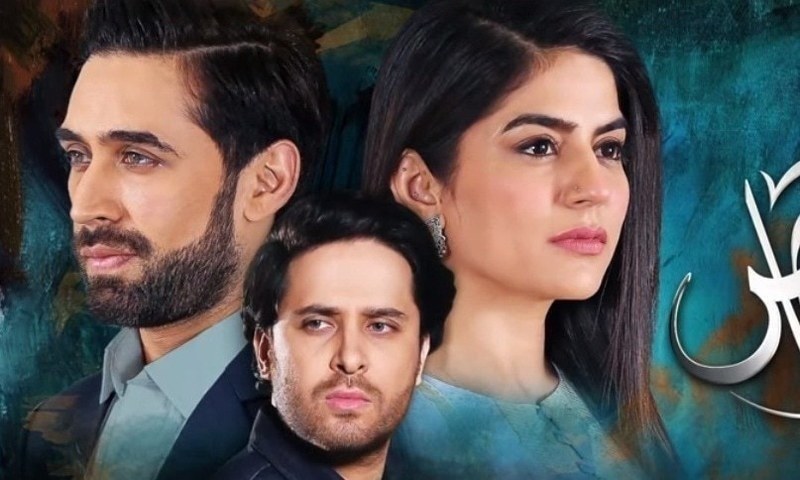 The drama is slowly coming to an end, but the heat is getting intense, we can't wait to see what happens next...

In this episode, Just as Faraz was going to taka Saba (Sanam Baloch), Amaar jumps in to be the savior (Ali Rehman Khan), he asks Faraz to leave his daughter here. Saba gets banned from her own place when Faraz believes Amaar and tells her she can never come back home.
Now things are very bad for Saba and Amaar is happy for leaving her so helpless. He continues to taunt her and make her feel like her life means nothing.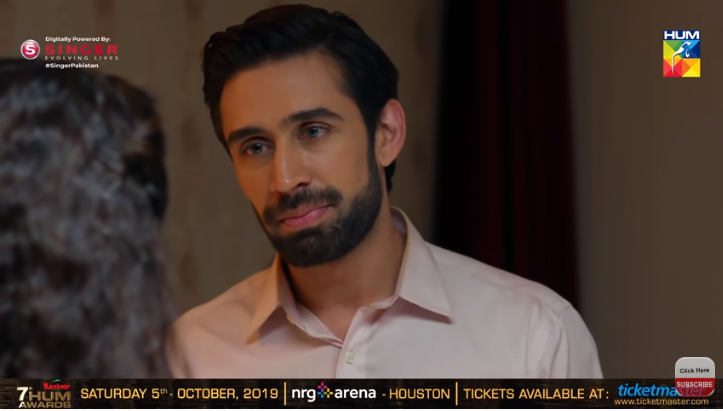 Saba leaves the house, Saba did the right thing by moving out of that toxic environment, it was much needed for her to just be away from Ammar. Saba has openly told Ammar for the first time that she hates him but Ammar really thought he had won this one because he felt this sense of pride & authority over Saba that she had nowhere to go & that he now owned her completely. Saba goes to stay with Javeria for a night because of no place to go to. She confides in Javeria and tells her everything since Javeria knows both sides of the story, Javeria is not only supporting Saba but she is also not being judgmental.
Amaar calls Salma and tells her that the path is clear for them now, it's easy to get married since all the blame is on Saba. He tells her that Saba might have cheated but the good news is that no one can interfere in their marriage now.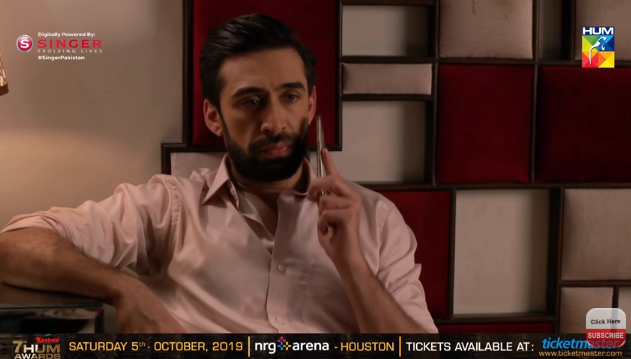 Amaar's mother is keen on Amaar getting a divorce now, and that's what he wanted. She tells him to divorce him as she's also ruined her daughter Nida's life. Meanwhile, Saba's father gets admitted to the hospital again and this time Saba and Amaar arent informed neither are they at the hospital. Faraz's daughter Samreen calls Amaar to inform him about Faraz's condition, that's when Amaar tells Samreen about the alleged affair and also tells her that she has left the house from the night before. Samreen is appaled and now there's more to add to Saba's misery.
Javeria's husband starts pestering Saba as she leaves, which was a little unnecessary, he tells her off and also taunts her for having an affair. I feel this was a little extra, really not needed.
Meanwhile, Amaar barges in at Fakhir's and tells him off, confronts him about the affair and tries to ask him since when the affair had been going on. Even though Ammar has heard Nida's testimony & he himself saw Fakhir's phone calls on Saba's phone but he still didn't actually pay heed to this entire situation like he should have because, in all honesty, even he knows in his heart that Saba is not capable of doing such a thing. Ammar is just using this entire situation to his benefit so that he could get married to Salma. Ammar thinks he has scored a jackpot were without even revealing what was in his heart, he will be able to achieve that by maligning Saba's reputation but he has no idea how all of this will come back at him later!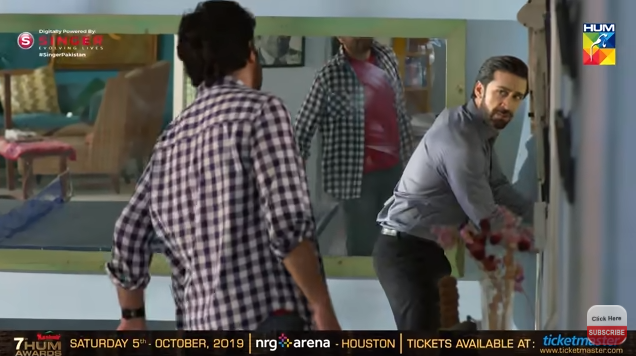 Javeria overhears Amaar's conversation with Salma when he's telling her he just got back from Fakhir's. Salma tells him not to look for Saba and also gets pissed at Amaar for being bothered. Javeria tells Amaar that Saba had been staying at her's not at Fakhir's. She also tells Amaar that he has done Saba wrong.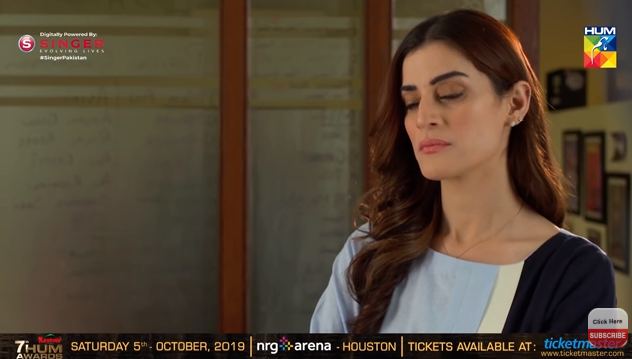 Watch the full episode here: