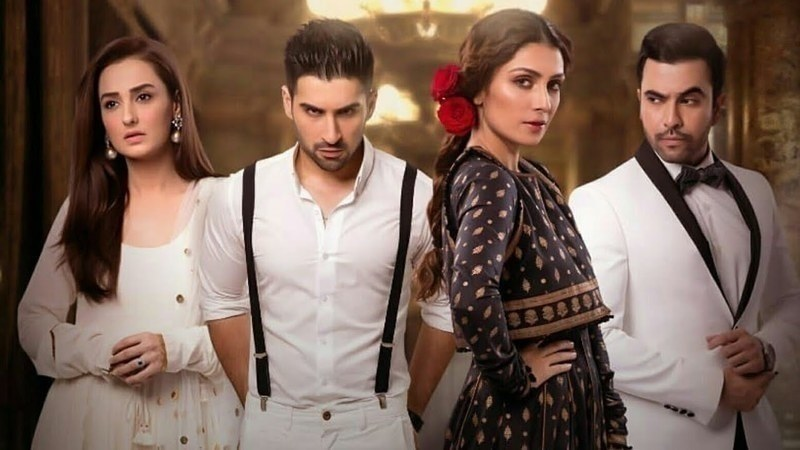 Ayeza Khan and Muneeb Butt share amazing on screen chemistry hence winning us over every week.

A tale full of twists and turns, last night the latest episode of Yaariyan was quite an intense one as Umair played wonderfully by Muneeb Butt and Zoobias ( Ayeza Khan) love story is out in the open and we for one were thrilled that the much-loved play has entered its final phase.
Written by Samina Ejaz, her story is an emotional roller coaster for sure and last night we realized that no matter what happens in life Zoobia will not rest till she has Umair all to herself despite him now trying to adjust with Sadia and she married to Ahmer played by Junaid Khan.
So why was the latest episode worth watching? Well because for so many months Zoobia has been lying about Sadias ( Momal Sheikhs ) character and that has been sad to see because she is one of the sweetest person in the entire play who still can't see that her own sister is a devil in disguise and will go to any length to destroy her inner peace .
Read : HIP Reviews Yaariyan Episode 18: Ayeza Khan and Muneeb Butt are the True Stars of the Show
With tension mounting up on Zoobias face, she is jealous when Umair does not reply to her messages and haste makes her say in front of all that Sadias babies father is no one but Ahmer which shocks him but at the same time thank god he stands up for Sadia by saying that she is one of the purest souls he has ever met .
Now with the entire family always having blamed Sadia for that day when she was caught with Umair because Zoobia had hidden, we are glad that at least her father now knows the truth but somehow we feel it was his fault as well as he should have realized that Sadia is a gem and would never lie.
With the truth now out as Umair blurts it out how that day Zoobia had lied about his and Sadia's relationship, we now cant wait to see what will happen next as we hope she learns a lesson and apologizes to Sadia for all the damage she has done.
Talking about the acting, well Ayeza khan and Muneeb Butt never disappoint as besides having an age difference between the two they somehow share amazing on-screen chemistry and create magic with all their characters which they play.
So an interesting twist in the plot, Yaariyan is a must-watch and we will definitely be tuning in for it on Friday night at 8 pm only on Geo TV.