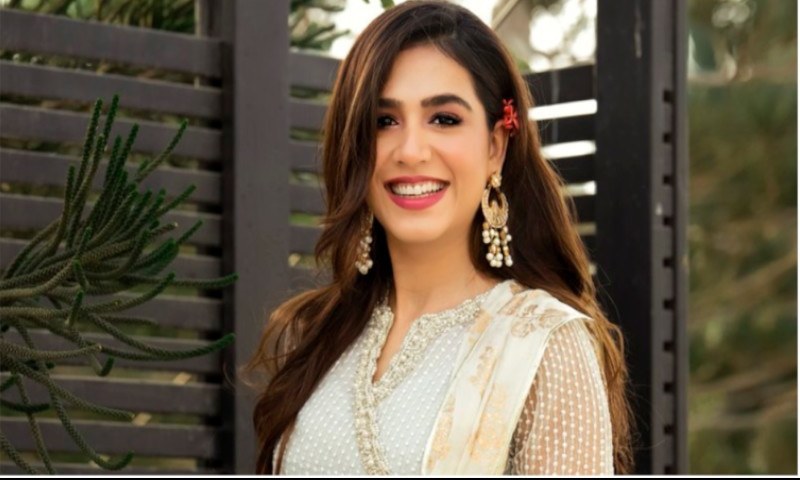 The 'Laal Kabootar' star is set to grace the silver screen alongside Junaid Khan in the upcoming coming of age drama...

Mansha Pasha is one actress who has created her own unique cinematic identity with avant-garde projects such as Chale Thay Sath and this year's indie hit Laal Kabootar. The Mera Naam Yusuf Hai star will be next seen alongside Junaid Khan in an upcoming film that is directed by debutante Jaluluddin Rumi and produced by Kamran Bari. Titled Kahay Dil Jidhar, the project is set to be Mansha's third film.
HIPinPakistan reached out to the very talented performer, who is currently busy in London to learn more about the promising venture. "We have just wrapped up the first spell of the film's shoot,"she said in response to a query regarding the film, adding a word of caution that it is still early days to talk about the project in more detail. "However, I will say that the film is going to be a complete entertainer – a full on commercial film with song and dance, with an engaging coming of age story about two people who look at life in terms of where they are now, and reassess their dreams and priorities. The plot and the script itself are quite introspective and interesting, with Junaid and myself paired as the leads. Hopefully, we are going to give the audience something worthwhile to watch."
Earlier speaking with a local daily, Junaid Khan had stated "Shooting the film has turned out to be a wonderful experience. We have a very hardworking team which I'm familiar with... I've worked with Mansha a couple of times as well, so the shoots are going pretty smoothly." Mansha and Junaid were previously paired together in Hum Network's Dil-e-Beqarar that hit the airwaves in 2016.
Incidentally, director Jalaluddin Rumi has also previously collaborated with Junaid's band 'Call' for the music video Main Aisa Hi Hun. He is a veteran of the entertainment industry, having worked on notable music video shorts such as Aaroh's haunting ballad Jalan which released at the turn of the millennium.
With the screen space opening up for Pakistani productions due to prevailing regional scenario, it seems upcoming film directors finally have the platform to showcase their work to the masses courtesy 180 plus theater screens in the nation. Kahay Dil Jidhar will be joining the ranks of promising new projects announced by Filmwala, Khalil-ur-Rehman Qamar and Six Sigma, and is one more reason to be excited for Pakistani cinema in the coming year.
Here's wishing Mansha Pasha, Junaid Khan and the film's crew the very best. Stay tuned to HIPinPakistan to follow the latest developments on this film and Pakistani showbiz!