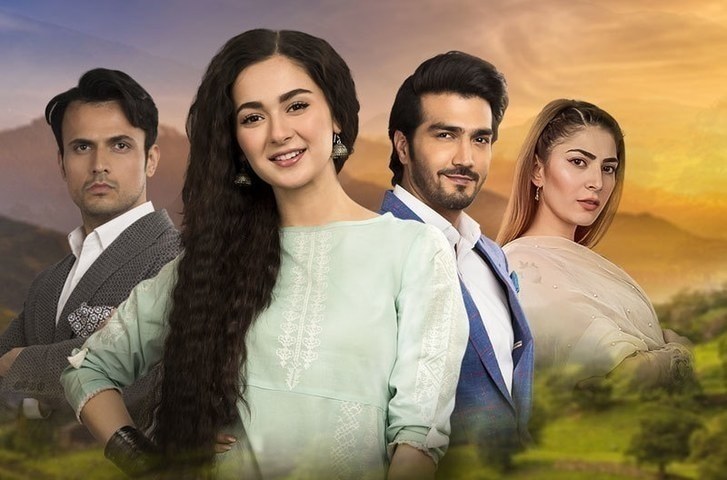 A strong storyline with excellent performances the drama was a complete package and kept us glued right till the end...

We are a nation that loves its local plays as let's face it they are filled with stories that tug at your heart and compel you to follow them week after week. A drama which began a few months back did not really grasp our attention in the first few episodes but as soon as the story evolved in the fourth episode we were hooked to Anaa from then till last night without missing a single episode.
Written by Sameera Fazal and directed by Shehzad Kashmiri , the duo gave us one of the biggest hit in the form of Anaa and introduced us to characters like Altamash and Izza who besides being modern were people who were extremely grounded to their roots and showed the audience that if somebody is meant for you they will be in your life no matter what as last night with the final episode we saw these two gorgeous characters coming together and getting married much to our delight.
Read : Anaa Episode 28 In Review: Usman Mukhtar and Naimal Khawar Are Indeed The Stars Of The Show
So was last night's episode the perfect ending for *Anaa *? Well in our opinion we feel that it was because Areesh ( Shahzad Sheikh) now has a son with Aania ( Areeba Alvi) and came back from the dead to find out that the murder was in fact attempted by his own sister Nashwa who confesses to everything but his big heart forgives her and that really touched our heart as by now all the characters have learned that pride gets you nowhere in life and if someone is regretting being mean then we should be big enough to forgive them .
Daneen ( Hania Aamir) for a change matures up and decides to exit Areesh's life as she moves to New York with her father to study leaving Areesh behind to live a happy life with his new family which he too is glad to be a part of.
Altamash and Izza are married and that in the entire play was the cutest scene where he is seen telling her what her duties of a wife were now. With amazing on-screen chemistry between Usman Mukhtar and Naimal Khawar , these two as we have always said were the attraction of the drama and were the reason we were glued till the end.
A heartfelt story, a lot of credit goes to Shehzad Kashmiri for showing Pakistan in such a beautiful way and of course focusing on Islamabad and the northern areas as besides a good story Anaa was a visual delight as well. Another reason to compliment the director is that he got on board actors who were fresh to the screen and worked well with everyone as there wasn't a single star in the drama who was not up to the mark or didn't do full justice to his or her character.
With all ending well for everyone we will surely miss Anaa every Sunday night but at the same time are grateful for it as it bought Usman Mukhtar and Naimal Khawar to the small screen whom we hope do work together again somewhere in the future too.