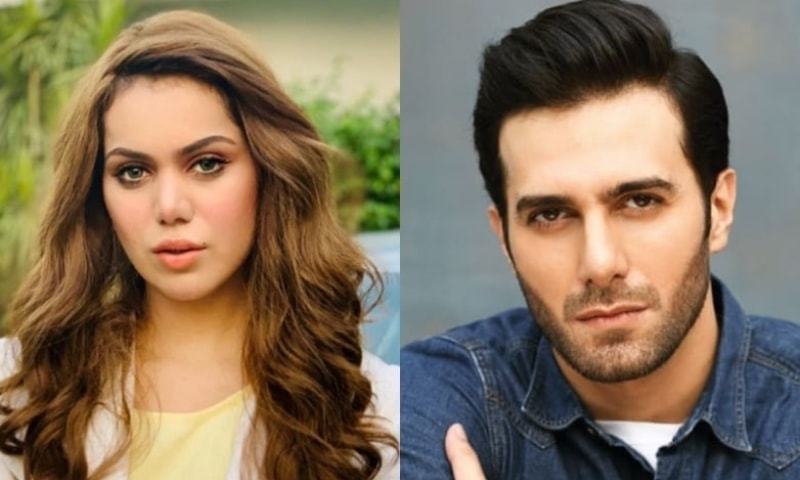 Besides the duo Qavi Khan is also part of the project as well as Turkish actor Mert Sismanlar.

We love watching movies especially our own as we feel that there is immense talent in the industry which must be given a chance to show the world what they are capable of hence when we heard the news that a project was about to begin between Pakistan and Turkey we naturally were thrilled as the movie stars Emmad Irfani, Ghana Ali, Qavi Khan, and Mert Sismanlar to name a few.
Yes, guys, the news was revealed by Ghana herself who shared a press release which spoke further about the project by stating,
'This feature film depicts the era of 1920 when British rule was at its peak in the Sub-Continent and even at its peak, our forefathers defied the British rule and started a mass movement called the historical Khilafat Movement to help their Turkish brothers and sisters in their struggle against the imperial forces'...
Read : HIP Exclusive: I Play a Gold Digger in 'Roop' - Ghana Ali
With the yet to be titled film paying tribute to the unsung heroes of the independence movement as well as to the brave Turkish nation, the project further aims to strengthen the bond of the two nations by showing the Turkish audience what our forefathers went through while helping their Turkish brothers and sisters.
To be released in both countries, as we said above the film stars Ghana , Emmad , Qavi Sahab as well as Turkish actor Mert Sismanlar who will essay a very important character in the film.
So when is the shoot expected to begin was what we asked Ghana to which she said,
'It is expected to begin from 15th October'.
Hoping to find out more about the project, stay tuned to HIP as we try to get more interesting facts about this upcoming film which has left us wanting to know more ASAP!