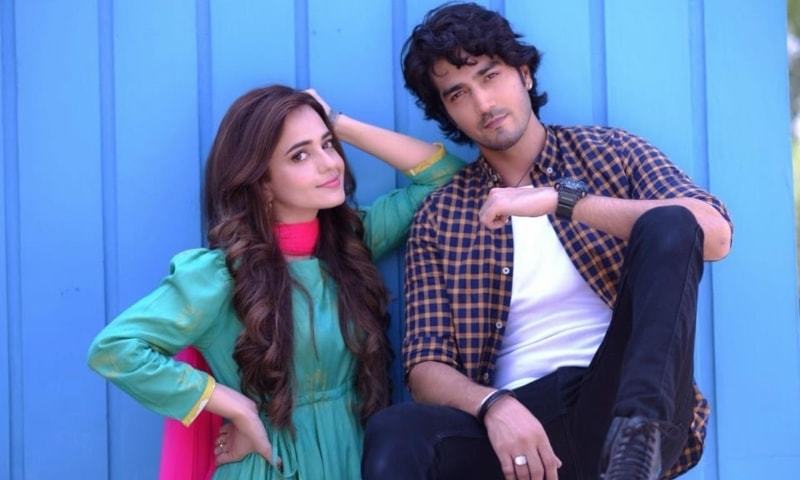 This is the first time that the two talented stars have paired up and we can't wait to watch them together soon...

There is something very unique about Sumbul Iqbal Khan as she is an actress who has that innocence on her face which draws you towards her immediately. With us having seen her for the first time in Ghayal and then making sure we kept tabs on what all she was up to, these days we are currently enjoying watching her in Jaal opposite Imran Ashraf but according to the latest information the talented actress is now all set to pair up with heartthrob Shahzad Sheikh for a new drama .
Yes guys, with us, loving this new pair as let's face it the television industry needs new on-screen pairs desperately hence the coming together of these two is something which we for one are looking forward to watching soon.
Read : HIP Exclusive: Sumbul Iqbal Pairs Up For The First Time With Ali Kazmi and Imran Ashraf
With the project not titled as yet, the script has been written by Samina Ejaz to be directed by Saima Waseem and will air on Hum TV. Wanting to know more we got in touch with Sumbul and this is what she shared with us about the story as well as her character,
'This is an intense love story which revolves around a young couple who get married without the consent of their parents and how after taking such a drastic step their life is effected is what the audiences will get to see once the drama goes on air'.
Paired opposite Shahzad for the very first time, Sumbul is hopeful that the audiences will like the two coming together. So why choose this particular drama was what we asked next to which she replied,
'I hadn't done a love story in a while as Jaal was a completely different project and the character which I played there is completely opposite to the one I will be essaying here ' .
Expected to air sometime in winter, the shooting of this new drama is in full swing and we look forward to watching Sumbul Iqbal and Shahzad Sheikh together on the small screen soon.