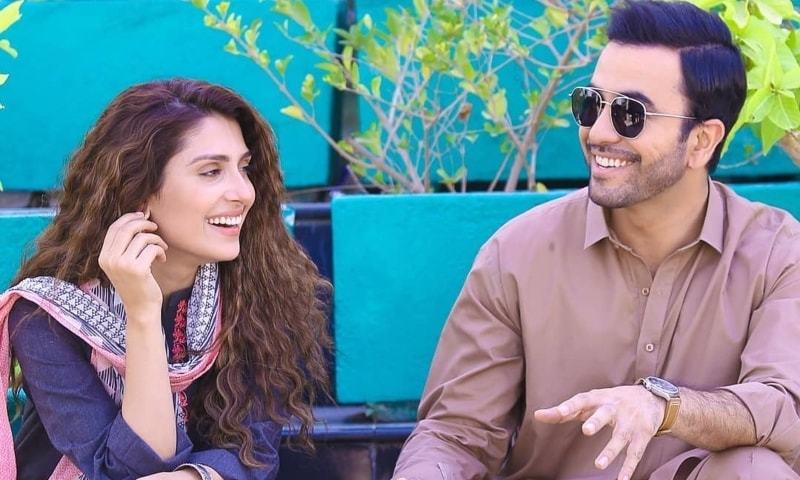 We love how these two superb actors make every character a memorable one with their brilliant portrayal of it...

These days there are a lot of dramas on air which are keeping us glued to them but one play which made us a loyal fan from the first episode has to be the Ayeza Khan starrer Yaariyan which sees her in a negative role as Zoobia who despite having just lost her father has still not learned her lesson and is fixed on ruining her real sister Sadias life much to our horror.
Written by Samina Ejaz and directed by Syed Wajahat Hussain , the drama is an emotional roller coaster for sure which is about to reach its end but the way the writer has conceived the character of Zoobia one can't help but admire her as she has shown so many layers to her personality that one learns to be cautious of people like her in real life too .
Read : Yaariyan Ep 22 In Review: FINALLY The Truth About Zoobia and Umair Is Out
So how was last night's episode? Well in our opinion it was a good one with some stellar performances by Junaid Khan as Ahmer and of course Ayeza Khan who has gotten into the skin of her character so well that you actually end up hating Zoobia for all that she is doing currently in the drama.
With Ahmer heartbroken yet again after Umair ( Muneeb Butt) confesses that Sadia was used by Zoobia and it was them who were romantically involved, she on the other hand quickly opens a new chapter and tells everyone that Ahmer was, in fact, the father of Zoobias child and not Umair!
Yes guys, another twist in the plot left all baffled but it affected Sadia's father greatly that all this time he blamed and cursed Sadia whereas it was Zoobia who had deceived all. With his death, everyone is upset including Zoobia but where we thought that now she will change we were amazed to see her at Umair's house and trying to convince his mother that Sadia and Ahmer did, in fact, have a physical relationship!
With her ( Hina Bayat) not being stupid, suggests to Zoobia to have a DNA test taken to determine who was Sadias babies father and end the confusion once and for all. With Zoobia shell shocked we cant wait to see next week's episode where we are hopeful the truth will finally be revealed.
Excellent performance by Junaid and Ayeza we simply loved the way these two stars showed their emotional side last night as both cried their eyes out and acted the scene with sincerity which made us fall in love with their immense talent.
So how will it all end for Zoobia? Well, that time will tell but since we love this play we will be watching Yaariyan next Friday night too at 8 pm only on Geo TV.