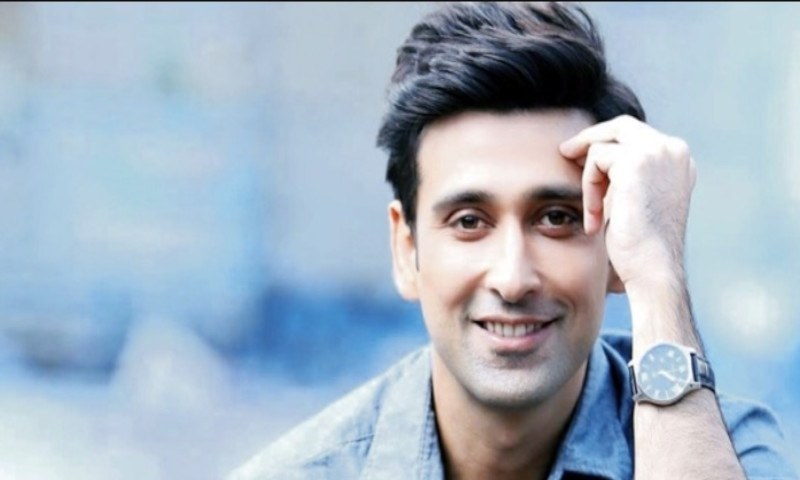 Sami Khan has been on a prolific run in 2019. HIP talks to the actor about the upcoming film Yaara Ve and other projects

Sami Khan has been on a prolific run in 2019. The Aisi Hai Tanhai star has two major plays Inkar and Ishq Zah-e-Naseeb which have been occupying the airwaves recently, and he has already starred in two films as well -- the indie thrillerGumm and Eid-ul-Fitr hit Wrong No. 2.
The gifted actor is now all set to stun audiences once again with his upcoming film Yaara Vey in which he is paired opposite the young and vivacious Aleeze Nasser. Produced by Dubai-based production house Elite Films, Yaara Vey will also be co-starring Javed Sheikh, Marina Khan, Faizan Khwaja and Ali Sikandar with extensive part of the shoot completed on the exotic locales of Thailand.
In an exclusive conversation with HIPinPakistan, Sami revealed quite a few interesting details about the venture. "The film has been beautifully written by Althea Kaushal, with dialogues by Mahwish Ijaz, and beautifully shot by our technical team from abroad. The director Manish Pawar has done a really good job – he is a sensible director who knows the craft of filmmaking, and the entire team has put in a lot of hard work," he stated in response to a query about how the project has shaped up.
And the film's team is all set to call it a wrap on the shoot. "85% of the shooting is done and we are about to complete it very soon," he revealed, adding "The idea behind the film is to give the audiences something different and entertaining, and regarding the genre, I can assure you that it is not going to be a rom-com – however, it is very much in sync with contemporary times."
The film will add to the diverse portfolio of genres Sami has explored as an actor, further extending his range and versatility. "I am just trying to do some different stuff and trying to prove my worth as an actor. On television, I did some experimental work, and similarly in films, I have attempted to do the same. As you know, Gumm was a festival film, an intense thriller, Wrong No. 2 was a romantic comedy whereas Kaaf Kangana is an intense love story. Yaara Vey is going to be a different flavor altogether, whereas Lafangay is a horror-comedy. So I am trying different characters in cinema because they have a huge margin to experiment with characters right now."
Given the seamless manner in which the actor has managed to extend his range to cinema, one couldn't help but ask what is it about the local television industry that has enabled him to do so. "The way we work in our television industry is very different from abroad – we are used to managing multiple projects at a time and the work ethic is also a lot more intense. Also, television has always been stronger in Pakistan and that is why I have not bid it goodbye and will continue to work as long as I get good projects. I have always maintained that an actor is an actor – an actor should work when he gets a good character, whether that is television, film or theater."
Khalil-ur-Rehman's magnum opus Kaaf Kangana is going to be Sami's next project that will hit the screens on October 25. What are his expectations from the film? "Kaaf Kangana is written and directed by Khaleel-ur-Rehman Qamar, and I think everyone knows his potential. He is magical with his work, and the content here is very strong. A lot of blood, sweat, and tears have gone into the film and I am sure it's going to show on the screen. I hope that people like it."
Things continue to look great on the work front for the star, with a few more film projects in the pipeline. "Lafangay, as I mentioned, is going to be a horror-comedy and is a project I am continuing to work on. Other than that, I am having discussions about signing on to a few more projects and will disclose the details once things are locked."