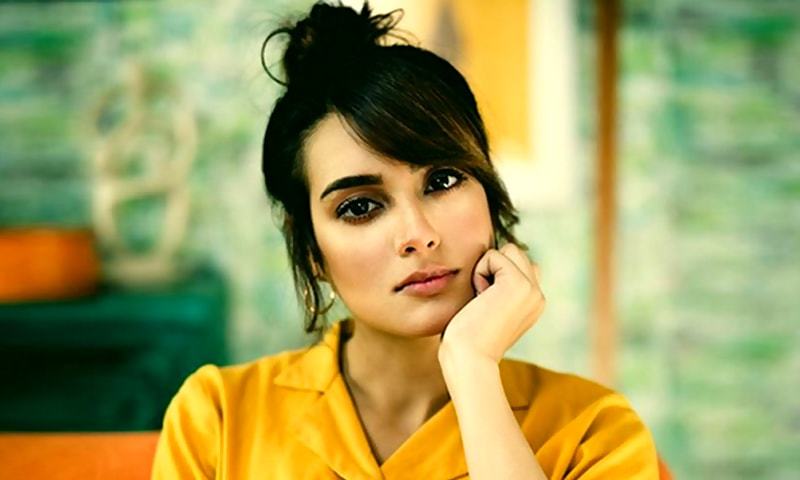 Hip sits down with the powerhouse of Talent, Iqra aziz and we talk about her personal life and career...

Iqra Aziz phenomenal success needs no elaboration. Her choice of projects and performances has placed her in the top league of actresses of the industry. Her expressive eyes, innocent smile and enduring charisma have surprised the viewers at every turn. This effortless beauty has, over the years, made a name for her. Today she stands as an independent, confident, strong, young girl. Her success journey hasn't been easy; however, Aziz is grateful for the love and appreciation of the audience. HIP brings you an exclusive chat with Iqra on her success, career choices, her equation with Yasir Hussain, her upcoming projects and her journey so far. Scroll down…
(HIP): You've achieved so much so early on in your career. Be it fame, success or wealth. Don't you think that's quite a lucky break, considering that the industry takes its own time to accept newcomers?
Iqra Aziz (AI): I haven't achieved success overnight; it's my seventh year in the industry. I have gone through the struggling phase; I have really worked hard to get where I am. Suno Chanda was my claim to fame followed by Ranjha Ranjha Kardi. As for the industry, once you are in and prove your mettle, people are welcoming and praise your talent.
(HIP): Do you credit your success to destiny or hard work?
(AI): I think both things go parallel with each other. Like I said it wasn't a cakewalk for me. Nothing comes easy; I've been to work on holidays. I had this goal in mind "first deserve, then desire" to prove myself that I am worthy of all the praises Allah Almighty has given me.
(HIP): Walk us through the initial days of your childhood.
(AI): I had a wonderful childhood; I was a blessed kid. I was naughty and talkative; these characteristics annoyed my mother to a huge extent. I always wanted to be with her all the time. However, in school I was a big nerd.
(HIP): You have been vocal about your mother's struggle being a single parent. Was she supportive of your career choice?
(AI): Initially, my mother wasn't supportive; she wanted me to complete my education first. My elder sister was passable with my career choice and she convinced my mother. I was in college when I did my first play 'Muqaddas'. During the shoot, I used to study for my board examinations. It was a good experience and I made some really good unforgettable memories.
(HIP): You first auditioned as a model and subsequently made your acting debut. How did it showbiz happened?
(AI): My journey started as a model when I auditioned for Citrus talent. I featured in many TVCs for about two years until I got a call from Citrus to audition for a drama. I got selected and started an entire new journey from there.
(HIP): You've have built such an impressive portfolio. Generally, actresses first establish themselves before taking up de-glamorized roles. How do you approach your onscreen characters?
(AI): I don't follow a particular strategy; I go with the flow. I just go through a couple of scenes while reading a script, and I get the instinct of whether I should do it or not. I put in my heart and soul into the projects I choose; I work on the small nuances of that particular character to make it memorable. Each character I have portrayed on screen to date has contributed immensely to where I stand today.
(HIP): Suno Chanda and Ranjha Ranjha Kardi has put you in the top league. Was it a surprise or were you sure about it?
(AI): The humongous success of Suno Chanda was a complete surprise. It was the first time, I was doing a project of this genre, but the response was overwhelming. As for Ranja Ranja Kardi; I gave it my all, I was pretty sure that it would work. Moreover, the story and cast were amazing, so that was the icing on the cake.
(HIP): Do you feel after pulling off powerful characters on screen, audience won't accept you in a typical actress avatar?
(AI): I am happy, the audiences and my fans highly anticipate my projects. They expect my characters to be out of the box, so yeah it makes me really happy.
(HIP): After working with conventional heroes you have been paired with the unconventional looking Ahmed Ali Butt in 'Jhooti'. How confident are you about it?
(AI): You can't categorize any actor as conventional or unconventional. Ahmad Ali Butt is a wonderful actor and I am glad to be paired opposite him.
(HIP): What is Jhooti all about? Can you give us an inkling about your character?
(AI): I play the lead protagonist in Jhooti; it's a story of a money-hungry girl (Nirma) who believes money is all you need in this world and desperately wants it in her life. She wants to change her status and move to the upper class of the society.
(HIP): Any dream role? Which directors you'd like to work with?
(AI): I haven't thought of any specific role. Kashif Nisar was on my wish list; I feel blessed to have worked with him. I wish to team up with him again and waiting for the right script. I look forward to work with Qasim Ali Mureed.
(HIP): With love, comes criticism, too. How do you look at it?
(AI): It's exactly like failure; I take criticism constructively. The best I could do is to learn from it. There's a lot of pressure when you deliver back to back hit projects; working hard is one of my best trait so I practice it regularly.
(HIP): Moving on to your personal life, how do you manage work and family? Would you like to share something about your equation with Yasir.
(AI): Earlier, I was doing three projects at a time that left me with no time for my family. As of now, I am doing one project at a time so I have lot more time for them. I have chosen Yasir as my life partner as I share an excellent equation with him. We have a crackling chemistry; we have a lot in common and we do so many things together.
(HIP): Tell us about your style statement?
(AI): My style statement is 'I'; whatever suits me I love to wear it. I love the fact that people love me like that.
(HIP): What is your go-to beauty regime?
(AI): Face wash and hydrating cream.
(HIP): What's your secret talent?
(AI): I can irritate people by asking lots of silly questions (laughs)
(HIP): How do you deal with social media trolls?
(AI): I don't use social media anymore; now I have a team for it. Maida Azmat and her team manage everything, but I do speak to them about them regarding it.
(HIP): Last but not the least; tell us about your future endeavors.
(AI): It's a surprise for my fans and I want them to wait for it.