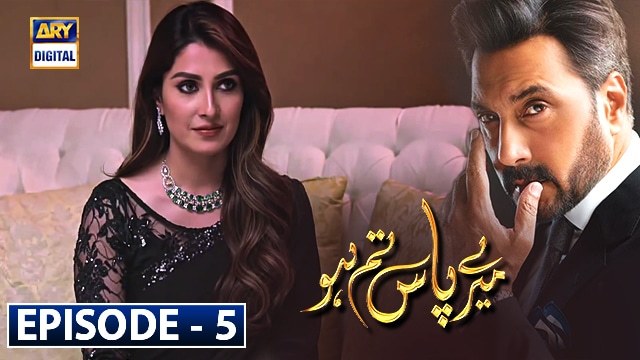 Shehwar's intentions and Danish love for his wife Mehwish, both the depictions are very well apparent in this episode...
In this episode, the highlight is Danish sticking back to his ways and returning the bribery money he had worth 10 lac rupees. Danish being a Nobel man couldn't sleep over the fact that he had taken such a huge amount for bribery. The lavish life really doesn't mean much to him as to living an honest happy life with his wife Mehwish.
Whereas, Mehwish (Ayeza Khan) tries really hard to convince Danish to keep the money. She tells him that his father has passed away now, there's no point of going by his belief. She tells him to get a car from that money and also go shopping for the dinner that Shehwar (Adnan Siddiqui) had invited them to.
Also Read: HIP Reviews: Mere Pass Tum Ho Episode 3: The Portrayal Of A Lover Done Brilliantly By Humayun Saeed
As Danish is on his way to the bank to deposit all the money in, he changes his mind and instead returns to his office to give back the bribery money. That leaves him to where he started. without a car and cash.
He comes back home and gives Mehwish her blouse for the saari she had been planning to wear to Shehwars. The grandeur of Shahwar's house and his lifestyle was shown in a detailed manner in this episode. When they reach Shehwar's house they see he clearly had a well maintained life with servants everywhere and everything so lavish. Shehwar and Danish got along well, we can clearly see in some scenes Danish did get awkward especially when Shehwar would compliment his wife Mehwish to his face, but at the same time, Danish could hold a conversation with Shehwar. He had a keen interest in the life Shehwar lived.
Mehwish, on the other hand, is playing a very good game. She knows Shehwar's intentions but she's still acting like nothing is wrong. She knew from before that Shehwar was going to send Danish through some excuse and she played along with it, she even sent her child Roomi with Danish so she could ask Shehwar about his marriage. Even though Mehwish does turn Shehwar down and tells him not to talk to her the way he does, for Mehwish is still married for a good 8 years, but at the same time, she is enjoying the chase. Her appeal for Shehwar is quite evident when he gifts her a diamond chain as a present and she doesn't say no to it, Mehwish wears it around her neck without hesitation.
Watch the full episode here: