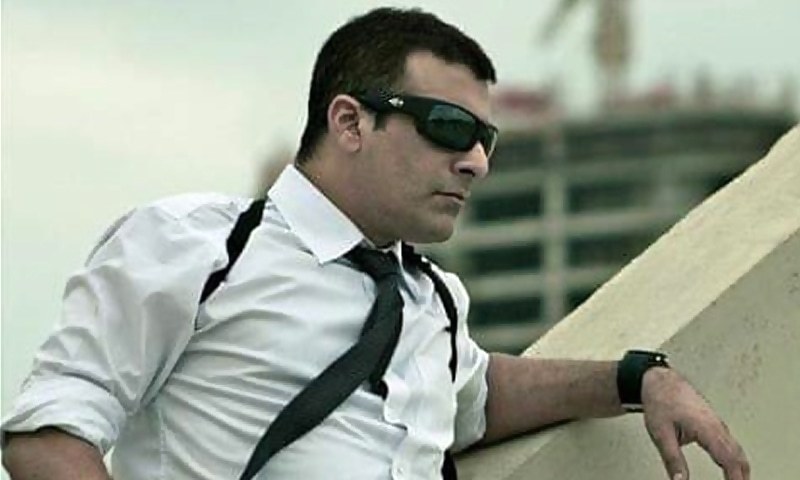 The film has been making waves ever since its trailer release, We sat down with Shamoon to discuss the movie...

One of the highly anticipated films of the year DurJ is all set to set the screens ablaze. Written and directed by Shamoon; Durj is a mystery based on true events. It stars Shamoon Abbasi, Sherry Shah, Maira Khan, Dodi Khan, Nauman Javaid and Hafeez Ali.
The film has been making waves ever since its trailer released; finally, we have a film that will surely provide a relief from the typical masala flicks and romcoms. Let's come to the point right away; Durj has the potential not only to make the audience sit at the edge of their seats but also make them sob by its powerful premises.
We carry to you to various reasons to catch a screening when the movie hits theaters on 18 of October in Pakistan and 10 & 11 of October globally.
Cannibalism factor: History is littered with stories about people eating human flesh. Whether it's the tale of uncivilized islanders eating their own as a daily custom, or people being forced to eat others in order to survive. It not just exists in Pakistan but has subsistence all over the world from centuries. It would be an interesting and much needed change for the audience.
Based on true events: The film is based on real life events that took place in Punjab. Two brothers who were caught digging graves and eating human flesh were put behind bars by the police. Unfortunately there was no punishment for such offense found in our jurisdiction; resultantly they were released from imprisonment. However, Durj isn't a biopic.
Shot at real locations: Around sixty percent of the film showcases landscapes that haven't been shown on the big screen yet by any filmmaker. It is shot at actual caves and mountains in order to get the right feel and giving the characters an opportunity to gel in with the story.
Drastic on-screen transformations by the lead actors: Shamoon Abbasi sheds his inhibitions and looks the part. During my conversation with Shamoon, the actor recalled "it wasn't about just looking evil on screen; I had to work on the small nuances to build the character i.e. growing up nails and beard for around two years, disconnected from my social life, refused many projects. It took me away from the world for a couple years and not everyone would do it for a role for a film made in Pakistan."
Sherry Shah: She also happens to be one of the producers of the film and boy oh boy this lady has set a benchmark for other actresses when it comes to go de-glam to prepare for an intense role. Gaining weight, shaving her head and doing scenes where she was tortured for real, requires true dedication towards her craft. We can't wait to witness the magic on the big screen.
Ahead of its release, we at HIP asked Shamoon to know whether he is confident or nervous. Let's find out…
HIP: It's a new genre for the audience in Pakistan. The expectations are really high. How important is it for you that Durj should do well commercially and critically?
Shamoon: Durj is finally making it to the theaters and I feel nervous to the core (smiles) the commercial aspect isn't important at the moment, we want the world to watch Durj. It's the first time in the sub-continent; where the makers have taken the plunge to discuss issues behind cannibalism and the psychology that creates one. Critically, we are expecting all kinds of response as it's the first of its kind for the audience in Pakistan and around the world.
HIP: Looking back what was the most challenging aspect about making Durj?
Shamoon: Being an actor I wanted to reach a level where the audience forgets Shamoon and remembers my character 'GUL BUKSH'.
HIP: The final trailer of the film has a mass appeal; cannibalism is there on a lighter note along with other parallel tracks. As a filmmaker how important is it for you look at the end results?
Shamoon: The last official trailer communicates that Durj isn't just about eating people and digging graves. It has an angle of humanity related to such people. It's hard to conceive that they have any kind of sensibility. As a writer; I wanted to explore this domain because there is always a cause that makes people do such acts.
HIP: Is cinema in Pakistan changing for the better?
Shamoon: I am sure Pakistan is excited about Durj, it will surely entertain the audience in its own way.
Last but not the least, we asked Shamoon, Sherry and Maira "Why the audience should go and watch Durj?
Shamoon Abbasi: "Durj is not just a film; it's a gateway to a new era of cinema in Pakistan."
Sherry Shah: "Durj is original, pure and different."
Maira Khan: "Durj is new genre in Pakistan, the screen is fresh, the locations are never captured so aesthetically. The story is well knitted; it's a cinematic treat for moviegoers that will keep them on their toes."
If you are busy, don't have time to book your tickets… You may book them online.