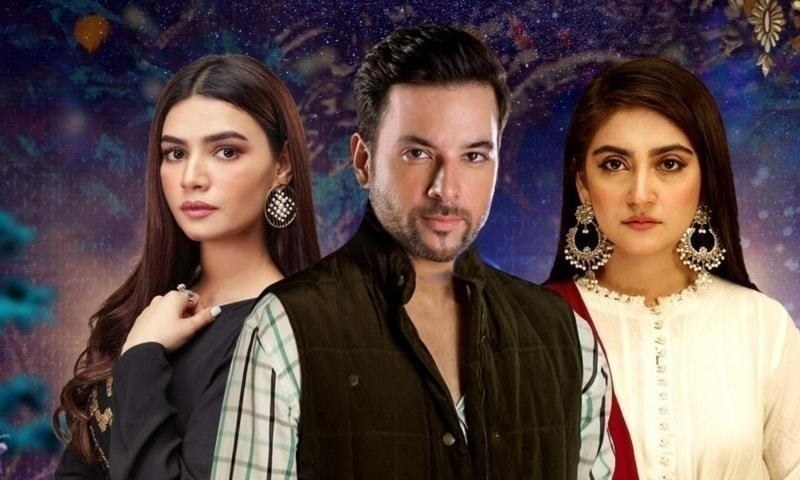 It is good to see the actress break away from the routine roles to play character's which have shades of grey in them.

The television industry this year has seen many wonderful plays go on air which besides being thrilling are also a pleasure to watch with some beautiful sceneries. Now one drama which we have been following for some time happens to be the Mikaal Zulfiqar and Hiba Bukhari starrer Ramz-e-Ishq which despite being an emotional roller coaster is also a story which captivates your heart week after week.
Written by Misbah Nosheen , who gave us Ishq Tamasha , with direction by Siraj ul Haq and produced by Abdullah Kadwani and Asad Qureshi , last night the episode of Ramz-e-Ishq was quite an exciting one as Rayan proves that now he is not going to let go of Roshni at all even if that means he has to move the earth for her .
Read : Ramz-e-Ishq Episode 7 In Review: Mikaal Zulfiqar Plays Shattered Rayan With Perfection
Madly in love, Rayan is going out of his way to look after the sick Roshni who is lying in the hospital but this fact Rania played by Kiran Haq is finding difficult to digest and hence calls Umar (Gohar Rasheed) to quickly drop everything and look after his wife himself.
An unusual story where the owner of the house is made to marry a servant just because of a family feud resulting in revenge, let's see how Roshni will deal with this new twist but what is more is how Rayan reacts when he discovers what all nonsense Rania said to Umar to get him to the hospital .
With Rayan wanting Umar to stay away perhaps one of the best scenes from last night was when Rayan comes home and tells Rania to mind her own business in a fierce way which we have not seen before in his voice or even in his eyes!
So excellent performance by Mikaal and Kiran in that scene, let's see how Rania plans to win him over as she is still not scared and plans to marry him by hook or by crook.
Never a dull moment in between Ramz-e-Ishq is a must watch as the plot is not boring and keeps you interested right till the end but will Roshni and Rayan ever be one is what we cant wait to find out every Monday night at 8 pm only on Geo TV.