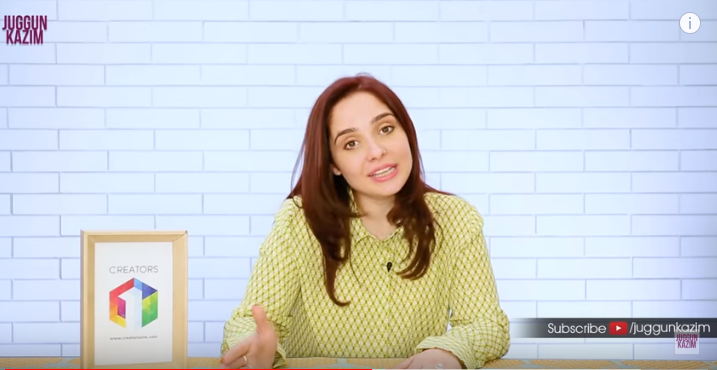 Juggun Kazim announced on her social media about quitting Ptv and moving on to another channel...

Juggun Kazim is a very known host and always been a host for Ptv. Not just a host, she has also done well in acting in Vasl, Pani Jaisa Pyaar and Kaash Aisa Ho.
Juggun has hosted shows like Mast Morning on Dawn News, Aik Din Juggun Kay Saath at Vibe Tv. She had been hosting a show on PTV for the longest time known as ' Honestly Speaking With Juggun Kazim'
Now Juggun Kazim has taken a break, or let's just say, the actress has decided to quit hosting for PTV and she has moved on to another show on another channel?
What may be the reason? We wonder. Well, Juggun announced on all her social media about her quitting PTV:
She also uploaded a video on her Youtube to tell her fans her followers the reasons for her quitting PTV, she states ' I have spent more than 8 years on PTV, they have been really kind. The only issue I was facing was that I was getting stuck in a rut. It was becoming a routine that was stagnant and boring, not for just myself but the viewers. Not just that, because PTV is a state channel I had a decorum to maintain. I couldn't talk about a lot of stuff '
She also said ' PTV has been good to me, they even renewed my contract and paid me the money beforehand, but I had more in mind and more to offer and for that reason, I had to move on to another channel'
'Now I have moved on and now I'm at 24 News Channel, I would want all my viewers to watch my new show and follow it from Monday to Friday, I will be a hosting called 'Juggun at 9 ' She concluded.
Well, we hope Juggun gives us fresh content unlike a lot of similar concepts we see on a lot of morning show, We wish her and her team the best of luck for the new venture.