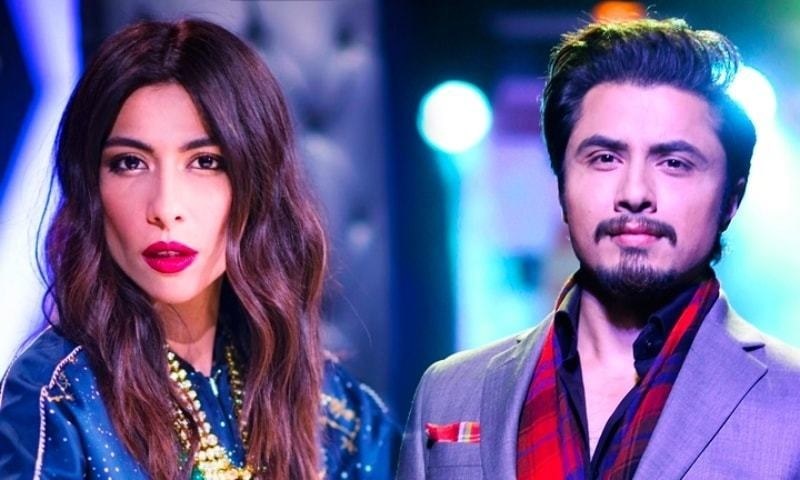 The suit comes after a legal notice was sent to Zafar for defamation this year in May...

Pakistani singer-actress Meesha Shafi has filed a 2-billion damages suit against musician Ali Zafar in a Lahore sessions court.
Pakistani singer and sensation Meesha Shafi just dropped a bomb on Ali Zafar. She has reportedly filed a Rs 2-billion (Pakistani rupee) damages suit against musician Ali Zafar.
Miss Shafi has accused Ali Zafar of making false accusations and urged the court to pass a decree declaring Zafar's statements pertaining to her as "false, malicious and defamatory."
According the reports, Shafi has asked for an amount of 1 billion rupees for 'agony and mental torture' and Rs 1 billion for the "loss of goodwill and reputation". The Coke Studio judge claims she has had gone through a lot of trauma because of Ali Zafar's case of harassment.
A part of Shafi's suit stated, "It is prayed that the defendant (Zafar) be permanently restrained from making any further defamatory statement against the plaintiff (Shafi)."
The suit comes after a legal notice was sent to Zafar for defamation this year in May.
In the wake of #MeToo Movement, Shafi had alleged that Ali Zafar had harassed her on more than one occasion. She took to social media and wrote a long post about her side of the story and also filed a lawsuit on Ali Zafar.
Responding to her allegations, Zafar, too, wrote a note on social media. "I categorically deny any and all claims of harassment lodged against me by Ms Shafi. I intend to take through the courts of law and to address this professionally and seriously rather than to lodge any allegation here, contesting personal vendettas on social media and in turn disrespecting the movement, my family, the industry and my fans," read a part of his post.
Zafar had then filed a Rs 1-billion suit against the singer-actress.