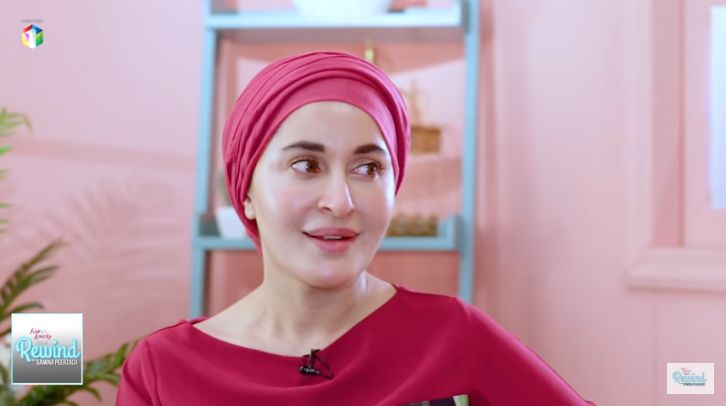 Shaista, former actress left showbiz. She talks about the cons of Showbiz in Samina Peerzada's show...

With Samina Peerzada is a Pakistani web television talk show hosted by Samina Peerzada that first aired on December 22, 2017 on YouTube. The series was created by Peerzada in collaboration with Muhammad Adnan Butt of Walnut Studios and is produced by Dot Republic Media
Samina Peerzada recently invited Shaista Lodhi on her show, Shaista Lodhi is a Pakistani actress and Host. She has been in the industry for quite some time, she is also sister to Sahir Lodhi who is also not seen as much on the screen anymore.
Well, word has it, Shaista Lodhi has quit showbiz. The host has taken a step back. She spoke about why she left the showbiz on Samina's show. Shaista still hosts a show on youtube though.
In the interview, she said 'She felt she was missing a lot of things, a lot of family time. It was like going back to my own routes, Show biz was nice, the life felt good but I didn't stay fascinated by the glamour life too long'
When Samina Asked ' youve been in the industry a good 10,12 years, if you look back now. What all do you think you have missed out on'?
That Shaista replied ' If woman changes, a mother changes, a sister changes, a society involves. If a woman who keeps care of her man can change her thinking there would be a big difference, we really need that right now'
'We do everything for rating, Shaadi shows and anything the content requires and that is off to me. And what I don't usually agree with, Id have to do. Usually shows are host oriented but not in the case of the channels'
Watch the full interview here:
Do you agree with Shaista? Was this a right decision on her part? Let us know what you think...
Do you think