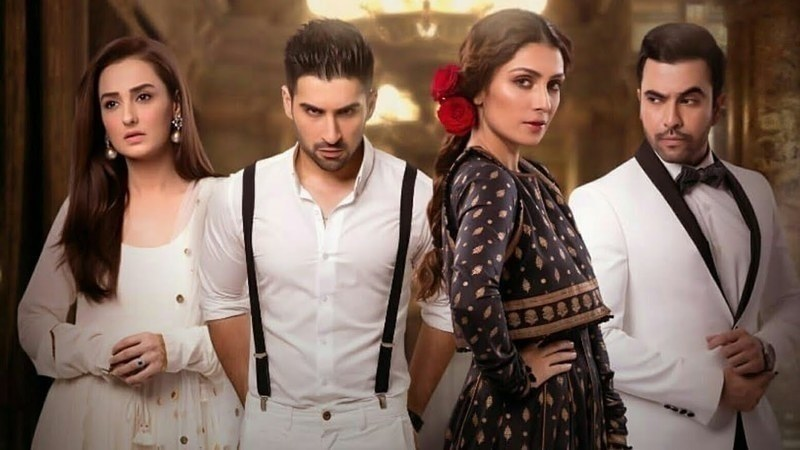 Ayeza Khan plays the self-centered character with ease and is keeping us glued to our screens with a stellar performance

We are a die-hard fan of our local plays and try our level best to watch as many dramas as possible on various channels but one play which in the past few weeks has kept us glued to it happens to be the Ayeza Khan starrer Yaariyan where she plays a very selfish character called Zoobia who despite having faced so much is still adamant to destroy her sister Sadias reputation making us wonder if Zoobia has a serious mental problem or what .
Written by Samina Ejaz , her story picks the age-old tale of how sisters always end up being jealous of one another but where we have always seen Sadia mellow down right there Zoobia has major issues ad we hope that her lies are caught soon as they have ended up destroying the peace of all the characters involved in the plot .
Read : Yaariyan Ep 22 In Review: FINALLY The Truth About Zoobia and Umair Is Out
Yes guys , last night the drama aired a new episode which stated the fact that Yaariyan is about to wrap up soon as Umair played by Muneeb Butt gets hold of Sadia and does her DNA test to find out once and for all who the babies father is as Zoobia insists that Ahmer ( Junaid Khan) and Sadia had a physical relationship which got her pregnant .
Now which sister goes to this length is beyond our understanding but one thing which makes us angry is the fact that despite having so much occurred Sadia does not see Zoobia as evil and continues to protect her! A complete sweetheart no doubt but Sadia really needs to give Zoobia a piece of her mind so she stops assassinating her character everywhere she goes.
With the DNA test to come out soon, Umair is now caught up with his sick mother who is in the hospital as she has cancer and perhaps one of the most memorable acting in the entire episode was done by Mariyam Nafees who upon finding out her mother was in the hospital loses her cool and portrays a girl very well who can't imagine a world without her precious mum .
So an intriguing episode waiting to happen next week, director Syed Wajahat Hussain has also done a great job in keeping the focus only on the story and we hope that Zoobia is given a taste of her own medicine soon as from the first episode till now all she has done is fill peoples heart against Sadia who would never wish ill upon anyone .
An emotional roller coaster with great performances by Junaid Khan, Ayeza Khan and Muneeb Butt, we can't wait to watch Yaariyan next Friday night at 8 pm only on Geo TV.