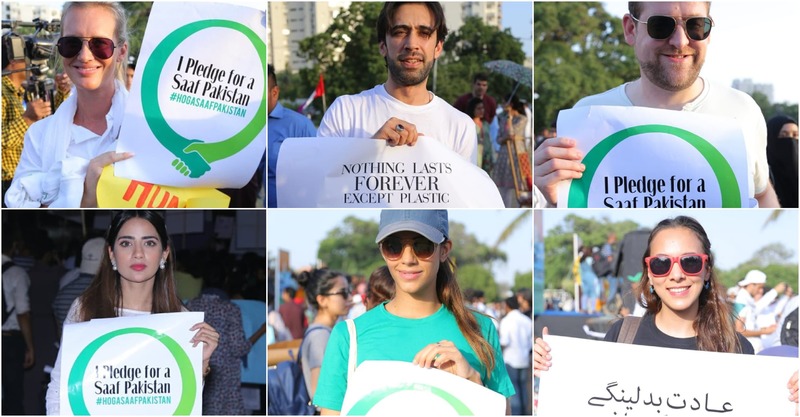 The Climate march that happened for the first time in Pakistan was a success. Our Celebs also were seen in the rally...

Protesters have demonstrated on Friday in marches throughout Pakistan. from Lahore to Karachi, Islamabad and many more cities to call for action on climate change. This was the first time ever the Climate-march was held in Pakistan.
It was 37 Degrees Celsius, it was hot out on a summer day but the turn out was fantastic! Everybody in their capacity showed up and marched on the roads of Karachi.
A citizen-led initiative of a climate march was organized by Climate Action Now which was held across Pakistan on Friday. Globally, more than 4,500 strikes were planned across 150 countries to demand world leaders to limit the harmful effects of man-made climate change.
Our celebs hold a great social responsibility, to educate people, Put light on things that people ignore, raise voice on social issues. Ali Rehman, Shaneira Akram, and a few others tweeted on the issue:
Ali Rehman, Shaneira, Sanam Saeed, Saboor Aly, Anoushey Ashraf, Zoe Viccaji were one of the few celebrities who took part in the Climate Strike March: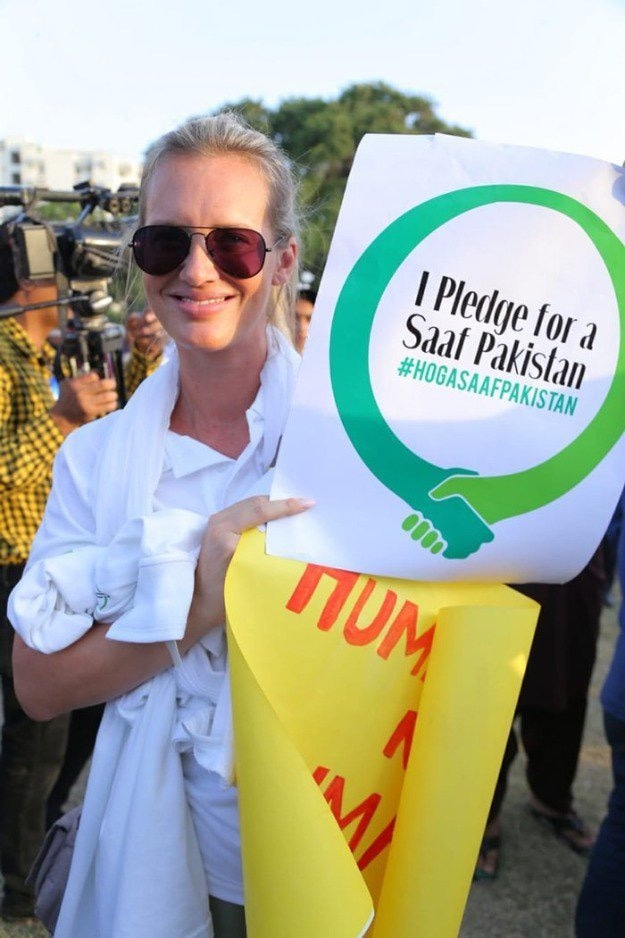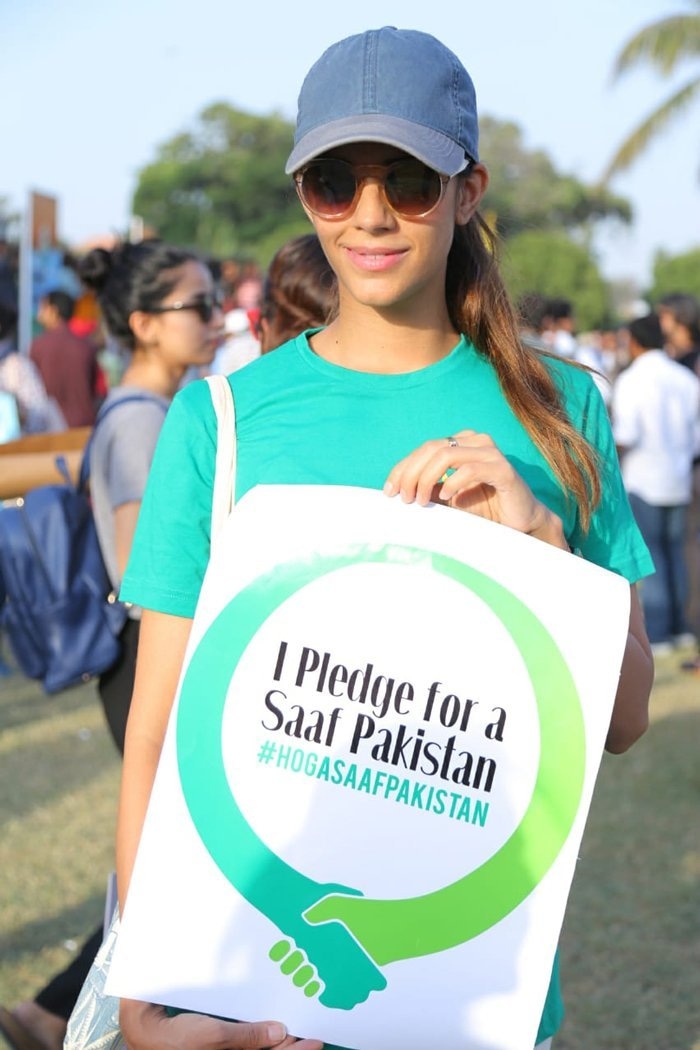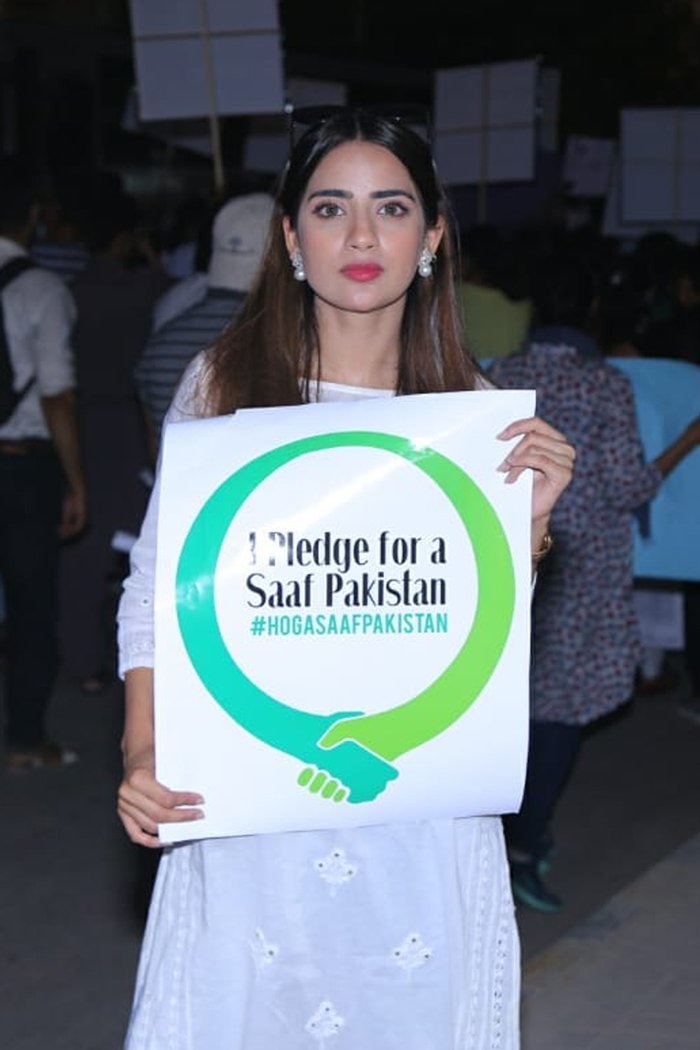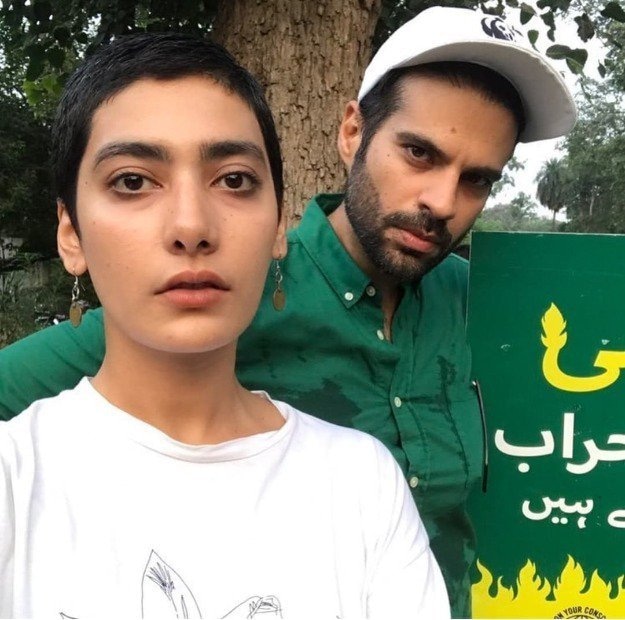 RJ Khalid Malik too came out with posters. Activist Jibran Nasir had to be there too: