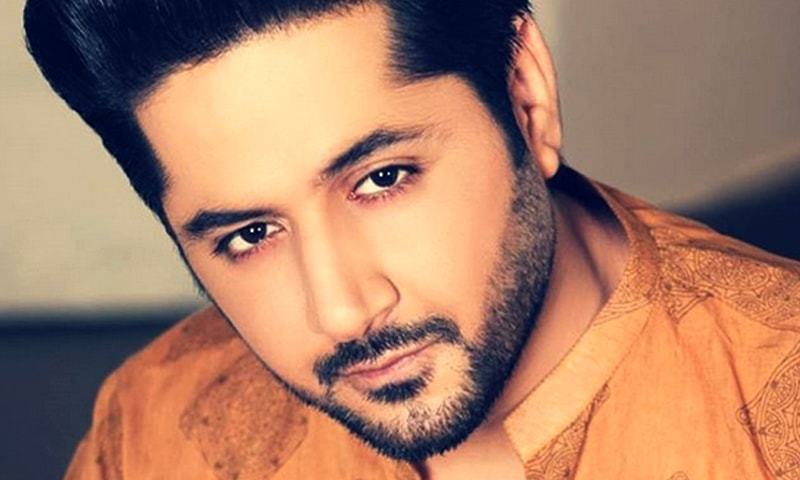 HIP sits down with the house of Talent, Imran Ashraf who talks about his new project and his character...

He made his debut a decade ago, and ever since, Imran Ashraf has been, slowly but steadily, marching towards stardom. 2017, in fact, turned out to be a breakthrough year, with Alif Allah Aur Insaan bringing him right into the spotlight. While the audience was busy savoring 'Shammo' an year later (2018), Ashraf took a giant leap as the inimitable Bhola in (Ranjha Ranja Kardi) followed by Zaid in (Jaal) and the ferocious Rehan Chaudhry in (Inkaar).
Imran over the years has become an actor that the audience trusts. He has changed the perception, image, and face of a hero. He is stirring his life's pot with experimenting with a variety of ingredients. Viewers have a mindset that a drama that features him is a must-watch. As Imran gears up with his next drama serial 'Kahin Deep Jalay' starring Neelam Muneer; HIP caught up with the actor about the project, life, career and more.
HIP: You've been instrumental in changing the narrative of a hero. Do you see yourself as a pioneer?
Imran Ashraf (IA): Honestly, I don't think about those terms. It's been a long journey; you have known me for years now. Acting is something I want to do. I am grateful to Almighty Allah for his blessings; my audience for showing their love and support with each project. With success comes great responsibility; so I push myself hard to focus and constantly strive to surprise the audience.
HIP: You've mastered your craft whenever you portrayed an unconventional character; be it Bhola or Shammo. Is there anything you wouldn't do on screen?
(IA): Thank you for the sweet words. I believe I am still learning. I have to go a long way. I am open to roles that challenge me; but before I get into a particular space, I need to actively prepare for the kind of demand required to do justice to it.
HIP: Your last outing Inkaar turned out to be a hit; you rejected ten scripts before singing it. However, the final episode left the viewers unsatisfied and hollow when Hajra forgave Rehan. What is your response to that?
(IA): The fact that people reacted to Rehan's verdict is actually a testimony that the product, Inkaar was so compelling. It raised the message that we aimed to deliver "there are people in the society who commit crimes, are put to punishment, but never show up signs of improvement". Each one of us has their own point of view. It was the decision by the writer and director; having said that Rehan was punished according to the law.
HIP: Let's talk about your upcoming play 'Kahin Deep Jalay'. The teaser gives us a hint that you play a conventional hero this time around? What makes it different?
(IA): Yes! This time around, I play a conventional hero; for me, the definition of conventional is a bit different. Firstly he doesn't necessarily have to wear good apparels or look good and just say his lines. For me; acting is a prerequisite. My role in the play is beyond that. I' pick up the small nuances and incorporate them into my character. Moreover, it's just a great combination of a really wonderful script, good actors and an amazing director coming together.
HIP: Tell us something about the play and your character?
(IA): I play Zeeshan; it's a well-crafted strong character. It showcases an entire journey of the bitter and sweet realities of life. It unveils the true faces of people around him who once were well-wishers during his good times and the bad times introduced their true colors. My character is based on a deficiency, due to which, there comes a time when he challenges the blessings which he already has. It's a true test of his beliefs; it's a different yet interesting role.
HIP: You also teamed up with Neelam Muneer for the first time. How was the experience?
(IA): It was wonderful working with Neelam; she's a great girl with loads of talent. We have paired up for the first time and our on-screen pairing would be refreshing for the viewers.
HIP: One of your insta posts suggests that you might be teaming up with Ali Abbas for a new project. How true is that?
(IA): Ali Abbas is a part of Kahin Deep Jalay.
HIP: You are working with GEO after six years. Any specific reason?
(IA): No! Nothing was deliberate; over the past few years, I was busy with HUM and ARY. Destiny, maybe; it's great to be back with GEO with a big project.
HIP: You dabble in writing too, is there something on the cards?
(IA): Yes! I am writing a play for HUM TV. Fingers crossed!
Kahin Deep Jalay' has been written by Qaisra Hayat and directed by Saima Waseem. The supporting cast includes Ali Abbas, Nazish Jahangir, Arez Khan, Hammad Farooqui, Saba Faisal, and Saba Hamid. It will air on GEO soon.