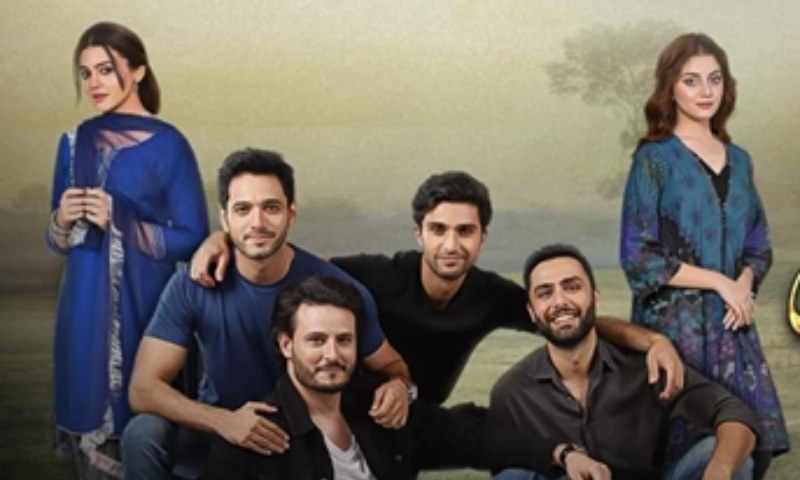 Not disappointing us one bit, the play took us back to our own college days and kept our smile intact throughout...

We for one were a die-hard fan of drama Anaa all because of Usman Mukhtar and Naimal Khawar so naturally with the play having to come to an end our Sunday nights were pretty empty but when we heard that the ISPR produced in collaboration with Hum TV called Ehd-e-Wafa was all set to take its place we were left quite excited as even the teasers promised a project worth following as it stars our absolute favorites Osman Khalid Butt, Ahad Raza Mir, Ahmed Ali Akbar, Wahaj Ali, Zara Noor Abbas, and the upcoming Alizay Shah in one frame .
So with the first episode having aired last night, all we can say is that the drama has us completely hooked. Directed by actor Saife Hassan , he has captured the beauty of Lawrence College beautifully as besides a fun gang of four boys known as the SSG we also saw the life of an army man through Faraz who used to be in Alpha Bravo Charlie so to see him back on the screen was nothing but short of a treat especially for those who grew up watching him in the iconic play .
Written by Mustafa Afridi, his story so far revolves around Saad, Shahzain ( who is a repeater in the college ) , Shehryar and Shariq who are always up to something naughty. With the drama opening to these four trying to escape boarding, the truth is that this scene made us go back to our college days as it portrayed the carefree time wonderfully.
Read : Ehdewafa is Not a Sequel to Alpha Bravo Charlie
Staying in a hostel, they have a strict warden whose son Khursheed is their class fellow and because these four get caught they decide to take revenge by getting Khursheed stuck too as they believe that he was the one who got them caught.
A light-hearted drama so far, we also got a glimpse of Zara Noor Abbas who like Osmans character Shahzan is repeating college too and is a person who does not take life too seriously whereas Alizeh Shah's character looks like a responsible one.
So overall a well-paced and edited episode, after a long time, it was good to sit down and watch something which constantly kept a smile on your face. With Osman, Ahad, Wahaj as well as Ahmed doing complete justice to their role we also enjoyed the actor who played Khursheed as he with his facial expressions kept us entertained throughout.
A family-oriented drama, Ehd-e-Wafa is the perfect play to watch with everyone and we are glad that it will air on Sunday at 8 pm as it so far looks like a project which will be fun as well as emotional at the same time and that in our eyes is the ideal combination to keep the viewers engrossed .