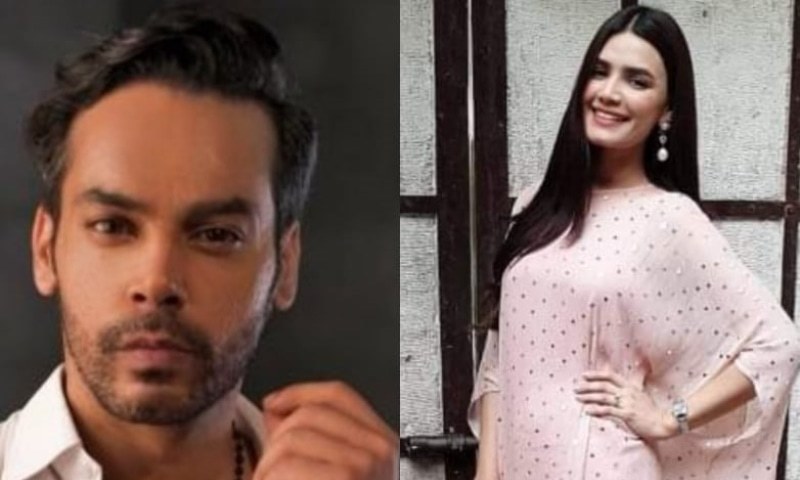 The drama is not a simple love story but rather an emotional roller coaster that is showing no signs of slowing down ...

Watching dramas is our favorite past time and now with so many good projects on the air, we make it a point to watch as many as we possibly can. With the Mikaal Zulfiqar and Hiba Bukhari starrer Ramz -e-Ishq having begun on a good note last night we saw the story progress a bit further in a double episode which kept us glued throughout.
Written by Misbah Nosheen and directed by Siraj ul Haq , the story is nothing out of the extraordinary but since the characters are so well etched that one is drawn towards them and last night it wasn't the romance between Rayan and Roshni which held our interest but it was, in fact, Omar played by Gohar Rasheed who has left us wanting to know more about him soon .
Read : Ramz-e-Ishq Episode 9 In Review: Kiran Haq Plays The Fiesty Rania With Ease
A complex character we always had the feeling that Umar was not as innocent as he seemed because despite working as a servant in Rayan's household he has a dream to be much bigger but so far he has stayed civil to Roshni but somehow we get the feeling that their relationship will change soon.
Another character which is as interesting as Umar is Rania played by Kiran Haq, who despite having been rude to Rayan's mother apologizes in front of the family but also lets the elder person in a whisper know that she will make her pay and that gave us the hint that the plot will be entering many twists and turns soon .
Now where we love Rayan and Roshni right there the two complexed characters in the form of Omar and Rania make you want to see the drama weekly as we at the moment cant figure out how will it end for them.
With the entrance of Faryal Mehmood as the love interest of Omar, a new triangle is expected to begin and how will that affect Roshni is what we will have to wait and see.
Produced by Abdullah Kadwani and Asad Qureshi, the duo always try to bring forth stories that are a bit different and along with being intense visually they are a treat too.
So with Gohar Rasheed and Kiran Haq winning us over last night, we are glad to see these two actors play characters like these which have many shades and what more trouble will they cause is what we cant wait to see next Monday night at 8 pm only on Geo TV.