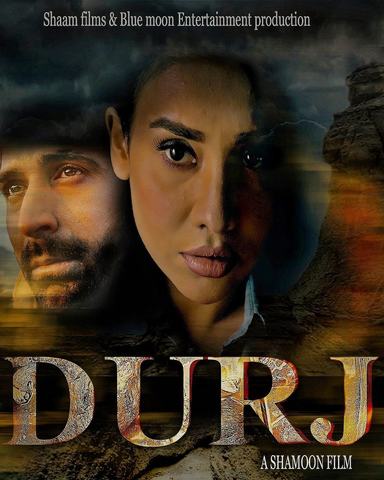 The Pakistani feature film by Samoon Abbasi, "Durj", which was set to be release in couple of weeks, has been denied censor certification unanimously by both Provincial and the Central Board of Film Censors of Pakistan, making it's release in the country unlikely.
Danyal Gilani, Chairman CBFC told this scribe that the film Durj was watched by the board members in light of the established laws and it was consentaneouly decided that the it wasn't  appropriate for public screening.
However, according to the Chairman, the board doesn't have the rights to ban any film from being screened but can only decide whether to issue it censor certification or not.
The film 'Durj' failed to get censor certification by all three of the censor boards in Pakistan. Other than the Central Board of Film Censors, Sindh and Punjab have their own boards, while Balochistan and Khyber Pakhtunkhwa follow the directions of Central Board.
"Durj" is a story based on cannibalism in which certain people are shown digging graves to eat the dead bodies. These explicitly horrific and unpleasent to watch scenes made board members of the opinion that the film was much likely setting a negative global image of Pakistan.
After the decision, the cinema houses in Pakistan have retracted the film's posters and have stopped playing its trailer.
The producer, director and writer of Durj, Shamoon Abbasi had previously stated that the film faced a lot of challenges during the production, and a lot of actors had abandoned the project in the middle as it was either too difficult for them to work in the harsh mountainous regions, or they didn't believe in the completion of the film.
Apart from being the film's Director and the Writer, Shamoon Abbasi has played a lead role in the film, alongside Maira Khan, Sherry Shah, Nouman Javaid, and Hafeez Ali.
Shamoon Abbasi claims that he and the production team had spent months to research about the film's main theme and had spent time with people who live in caves, in isolation, to be able to realistically show their way of life.
Film's lead actress, Maira Khan, seemed upset over the censor board's decision. She had high hopes with the release of the film and commented that a different concept like this should be shown to the audiences.
Durj had been scheduled to be be release in Pakistan on the 18th of October, while it is being released worldwide on the 11th of October.