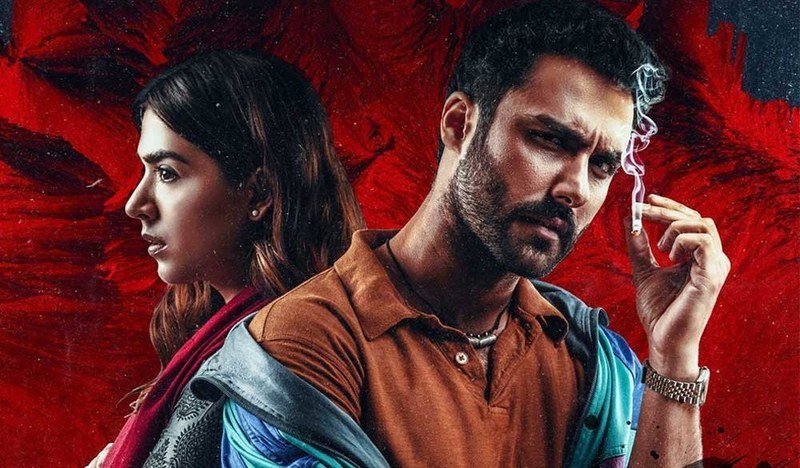 The celebrated Karachi-based crime thriller is coming back to cinemas on October 11. If you missed the opportunity to witness Mansha Pasha and Ahmed Ali Akbar in this visual treat directed by Kamal Khan, here's your chance.
Although the film did not make it to Netflix, our cinema houses are ready to screen it once again on popular demand, and we are thrilled. The announcement was made by leads – Pasha and Ali Akbar via their Twitter handle on Tuesday.
Post Laal Kabootar's official selection for the 92nd Academy Awards in the International Feature Film Award category, viewers who had failed to watch the movie in March were eagerly asking the stars whether it will be available on Netflix. As a result, the production house Nehr Ghar Films announced the film returning to the big screens this coming Friday, and the countrywide audience is euphoric.
Laal Kabootar has bagged a few internationally acclaimed awards including the Archana Soy Audience Award for 'Best Feature Film' at the Tasveer South Asian Film Festival 2019 in Seattle. In addition to this, Laal Kabootar was also screened at the Singapore South Asian International Film Festival 2019. It has also been screened in the prestigious Washington DC South Asian Film Festival 2019 that applauded Ahmed Ali Akbar on his commendable performance in the film bestowing him with the 'Best Actor Male' award.
Laal Kabootar features Mansha Pasha, Rashid Farooqui, Mohammed Ahmed, Ali Kazmi, Saleem Mairaj and many others in pivotal roles. The movie revolves around the life of a struggling Karachiite, who seeks a way out of the city.
It will be released in cinemas across Pakistan in collaboration with Geo Entertainment and Footprint.