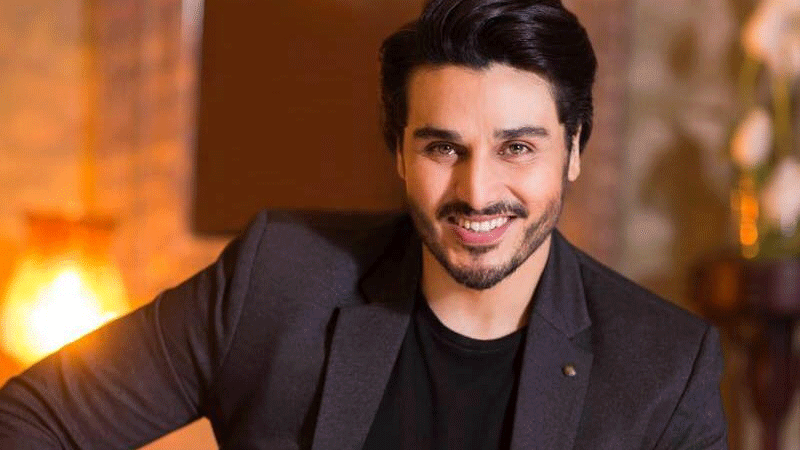 'Pardey Me Rehne Do' is a feature film directed by Mohsin Ali, the writer, and director of 'Chuppan Chupai'.
Ahsan Khan is one of the most versatile actors of our industry. While we may not be able to count all of his dramas on our fingertips, he has notably appeared on the big screen a few times.
Last seen on the silver screen in a comedy thriller 'Chuppan Chupai' opposite the gorgeous Neelam Munir, the actor is planning to hit the big screen once more! This time around, Ahsan is not coming slow as we see him pairing up with Ayesha Omar in a feature film titled 'Rehbara' while signing yet another comedy-drama feature film 'Pardey Me Rehne Do'.
Having said that, Ahsan is currently working on a film under Momina Duraid's production titled 'Patakh De' opposite the JPNA-2 lead actress – Kubra Khan.
'Pardey Me Rehne Do' is directed by Mohsin Ali, the writer, and director of 'Chuppan Chupai'. There is no news about the rest of the cast, but our hindsight tells us we might be seeing a few cast members from 'Chuppan Chupai' in this Ahsan Khan starrer.
According to Khan, "It may be a romantic comedy but there's a huge social message also hidden in the story and I think that social message has never been touched upon before on television or film ever."
"I feel that it'll be very enjoyable. The script is so captivating that when I was listening to Mohsin narrate it, I was so hooked. It's going to be fun. I like the idea, I like the concept, I like the dialogues and I like the story" Ahsan further adds.
Rumors have it that 'Pardey Me Rehne Do' is set to release on Eid-Ul-Fitr next year, in collaboration with Eveready Pictures.