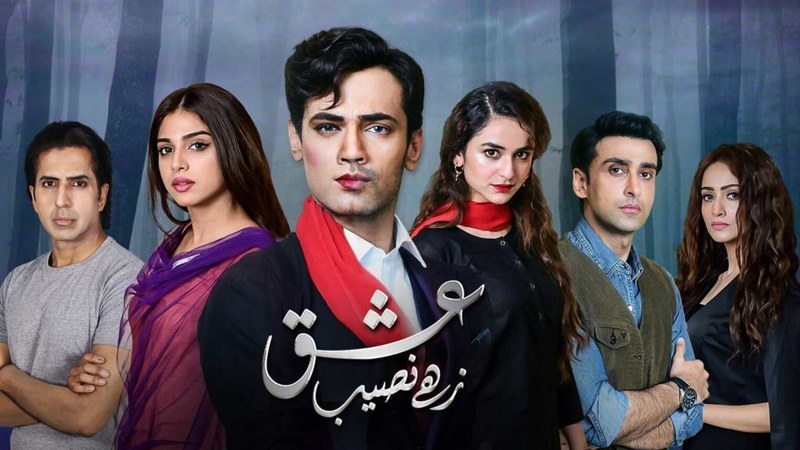 This episode of Ishq Zahe Naseeb was interesting, yet again. The story of Ishq Zahe Naseeb is finally progressing at a decent pace with each episode giving us interesting scenarios one after another.
It can only be hoped however that in explaining the subtle nuances of Sameer's (Zahid Ahmed) split personality and psychological issues, the Director does not draw out the episodes unnecessarily.
Another brilliant aspect of drama is the spell-binding performances of all the actors, notably Gauhar (Sonya Hussain) and Sameer. Sabiha begum (Ismat Zaidi) – another strong character who plays the role of an evil matriarch of the family. Not only did each actor embrace his/her character with utmost grace but their performances have captivated the hearts and minds of the audience.
We are all praises for such brilliant acting, and dialogue delivery!
A little clarity with regards to the fractured relationship between Sabiha begum and Sameer has come to light in this episode. The entry of Sameer's mother is another really interesting aspect of the plot. Gauhar being her inquisitive self is keeping an eye on Sameer's real mother, making every possible effort to unearth her story.
Sabiha's aggression towards Gauhar is alienating Sameer even further from his stepmother. It seems he might go as far as to propose to Gauhar in order to clear her name and keep her close to him. It feels like the drama has three protagonists and the other characters are just wasting our time till the time we see Sabiha Begum, Sameer, and Gauhar in action.
All in all, kudos to the Director for handling all these complex themes and keeping us hooked to our screens. Hoping the next episode is even more exciting than this one!