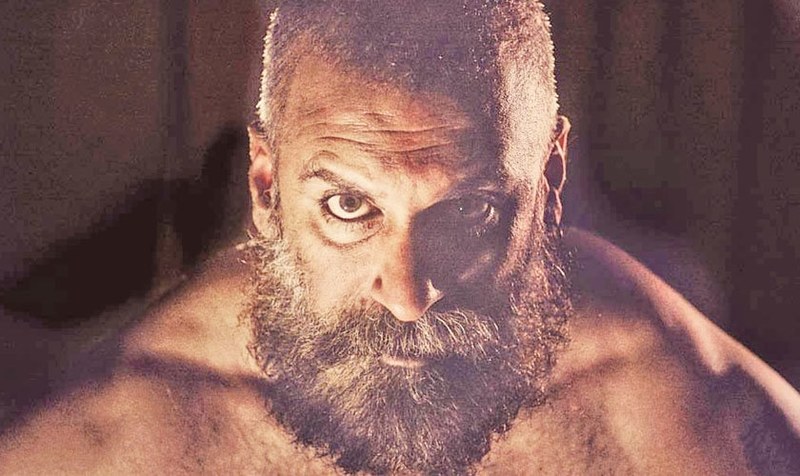 Durj is a movie depicting true events that took place in Pakistan. Directed and written brilliantly by Shamoon Abbassi, who was also the villain Gul Baksh. It's a movie about a wife played by Maira Khan as Dr. Farha Danyal who is looking for her reporter husband Danyal. Danyal was looking for Gul Baksh after several dead bodies were reported being taken from the graves. Danyal was missing with his colleague. Sherry Shah played the character of Laali, who had fallen in love with Gul Baksh. Nouman Javaid (Nouman) was a lawyer in the movie, who had given access to Dr. Farha Danyal to analyze Gul Baksh.
Shamoon Abbassi showed the dark side of the human race and the side of government that is not able to handle mental illness properly when its paired with criminal activity. Durj was banned from Pakistani cinema but was released in North America and other parts of the world on October 11, 2019. Durj was rated NR (not rated) in America, in other parts it was rated PG-13. I was fortunate enough to have watched a great movie. But to my surprise, the theater was completely empty. Shamoon Abbassi successfully captured the cannibalism, without gruesome scenes. Durj had not said anything against the government of Pakistan or the laws itself. It was politically neutral, but even then it was banned in Pakistan, which is very unfortunate. As an audience, I was pleasantly surprised at the cinematography. The music of the movie was by Asif Noorani, needless to say, it was on point. There was only one song, that lasted for only two minutes.
Maira Khan as Dr. Farha did not get much screen time, her acting should have shown a lot of anger, and frustration but most of the time her acting seem as she was trying to look and act frustrated and stressed out wife. Shamoon Abbassi's acting and dialogue delivery were powerful. Sherry Shah (Laali) showed potential as a good actress. Sherry Shah's performance could also be called powerful, she was able to capture the attention of her audience in the movie. Nouman Javaid as Nouman was an out of place character. Whether he was in the movie or not it would not have made any difference. Despite being wonderfully executed, Durj had a few downfalls. Some times I felt lost due to the movie's timeline. It kept going two months ahead, then back to the present several times. I had to really pay lots of attention to make sure I could follow the movie. Durj failed to examine the aspect of cannibalism and mental illness that could be associated with such despicable actions.
Durj basically shows how hunger can impact a human. Dr. Farha kidnaps Gul Baksh to find out what he has done with her husband. Gul Baksh than forcefully tells his story of how he met Laali, and how he got into cannibalism. When Dr. Farha reminds Gul Baksh that he had been in jail on similar charges before, he tries to justify his actions with hunger, unemployment, and lack of support. Laali was of a lower cast, she had no one who could take care of her. Laali was a target of lust, Gul Baksh gives her a light of hope, and promises to take care of her and love her if she runs away with him. Laali was not aware of what she is getting in to. Despite the futile effort of showing a romantic relationship between Gul and Laali, Shamoon Abbasi captures the essence of love, and how love and hunger can cause someone to give in to what others would think of as natural. Despite his vicious character, Gul Baksh is loving and caring towards Laali. Because of this love towards Laali, Gul was somewhat lovable.
The conclusion of the movie left the audience hanging in the middle, where we don't know what happened with Laali or Gul Baksh. These loose ends confuse the audience as to what happened to the characters next. Was Gul Baksh apprehended? Were the laws of cannibalism added to the Pakistani legal system? Durj is overall a good movie if you are into non-fiction, and psychological thriller, you will surely enjoy the movie.