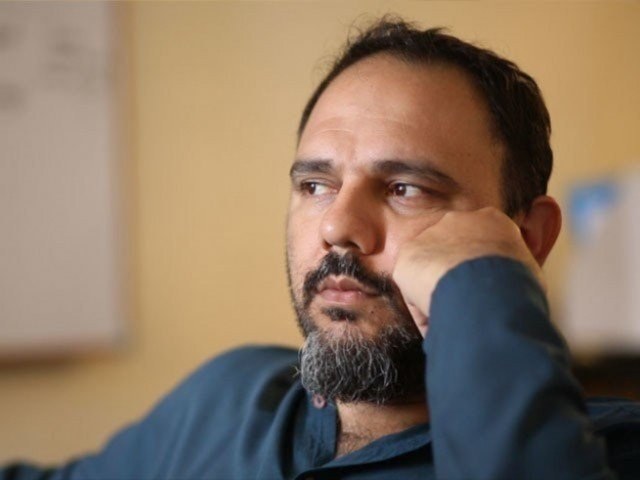 Jami Mahmood has been an aggressive supporter of the #MeToo movement. He has stood by his media friends who have come out following this global movement. On Sunday night while talking about the need to support movements such as these on Twitter, the filmmaker spilled the beans. He revealed he's also a rape survivor and that it's the right time for him to come out and share his experience.
"I was brutally raped by a very powerful person in our media world," he wrote.
Jami further added that he confided in a few friends but that did not go so well, as they found it hard to believe and chose to remain indifferent. He revealed that he spent six months or so in Aga Khan with a therapist, was put on Xanax and eventually left the country for a few months to reboot.
"I'm writing this now because #MeToo is under attack and I'm ready to partially vomit out my own experience. It's all true what the victims say and how they say or hide. It's all the same pattern a victim goes through, like clockwork as if DNA has a SOS gene to shut up or they all will rip you apart in society."
Without revealing the name, Jami added that this disturbing experience, which took place almost 13 years ago continues to haunt him even today.
Addressing the recent case of a college professor committing suicide on allegedly false claims of harassment, Jami said, "One wrongful death doesn't mean all victims are fake and liars. I'm pissed that they are attacking the movement and victims so I'm coming here today after 13 or so years to say 99.99% survivors are telling the truth always. No doubt ever!"
"Ask Mukhtara Mai how it feels when the system doesn't see a gang rape or victim or evidence or after conviction, frees the convicts. We find one sad case and that too has university admin fault partially for stalling the clearance process. The system failed him too. Truth! Stand for all victims all the time and it will be fixed. Selective activism is unjust" he concluded.