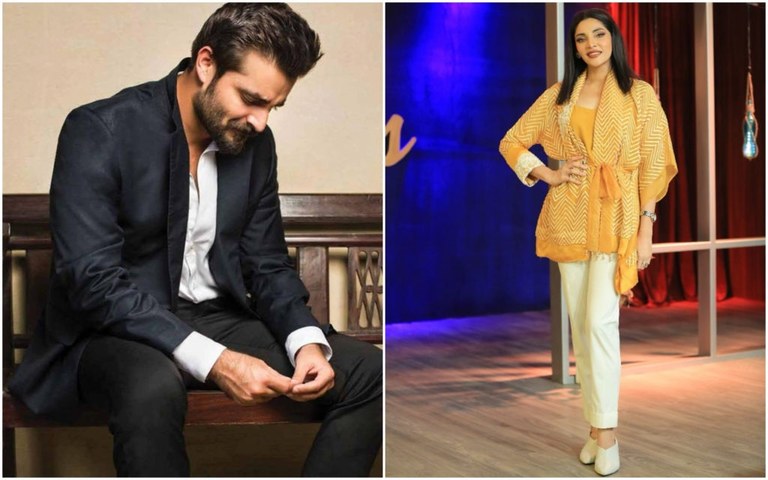 A few years back, Sarhadi's item number in *Jalaibee* was released and Hamza Ali Abbasi had something to say about it.
Hamza Ali Abbasi has been one of the most outspoken celebrities in showbiz, and he has an opinion about almost everything. He is also among those who do not shy away from out-rightly expressing it as they deem fit, whether you like it or not.
However, his opinions haven't always been appreciated by colleagues in the industry, and that's alright! He says what he wants to and it lands him in a controversy every now and then.
We have also seen the JPNA star schooling others on item numbers, claiming that they do nothing but ruin our culture. A few years back, Zhalay Sarhadi's item number in Jalaibee was released and Hamza Ali Abbasi had something to say about it, of course!
MY REVIEW ON JALAIBEE ASIDE, I AM TREMENDOUSLY PROUD OF ZAHALAY SARHADI FOR NOT TAKING HER CLOTHES OFF IN HER PERFORMANCE IN THE FILM. PROUD OF YASIR JASWAL FOR NOT GOING ALONG WITH THE EMERGING TREND OF REVEALING "ITEM NUMBERS" IN PAKISTAN FILMS.
In a recent interview with Ahsan Khan, Zhalay Sarhadi decided to address this when asked about her take on 'item numbers'. She told Khan that Hamza's comment made her furious and went on to say:
BHAI MERA KANDHAY PER BANDOOQ RAKH KR KIYO CHALA RAHAY HO.
Actress said that the post triggered anger at first, as his comment invited massive criticism towards her performance. According to Sarhadi, Hamza tried to point towards other actresses such as Mehwish Hayat, Sohai Ali Abro and Ayesha Omar, who are actively doing item numbers in movies.