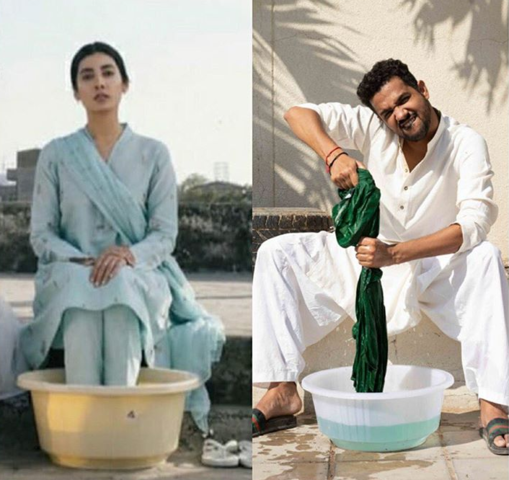 Celebrity tussle is a common thing these days. Recently, Pakistani rapper, TV and voice actor & comedian Ali Gul Pir who is popular for his quirky humor stunts posted on his Instagram a picture of him washing clothes from a tub, alongside Eman Suleman's photo with her feet in a similar-looking tub. He captioned the collage
Wash your feet and clothes with the same water to save the planet

Green #SaveWater
We have all known Ali as someone who loves to turn things around and portray them as funny but for Eman, this went slightly overboard and she didn't like the stunt. Now, what followed was a thread of hurls that the two directed at one another, where Eman responded with
It's called a pedicure, educate yourself
Not surprising at all, Ali Gul Pir had a comeback for Eman's comment.
Sorry I'm from Dadu, learned something new
Ali Gul Pir has recently made rounds on social media with his newly released diss track for the Rockstar – Ali Zafar. Well, that's Ali Gul Pir, as we know him, the guy making us all laugh every now and then. But, clearly, not everyone is a fan of his humor.
What are your thoughts?