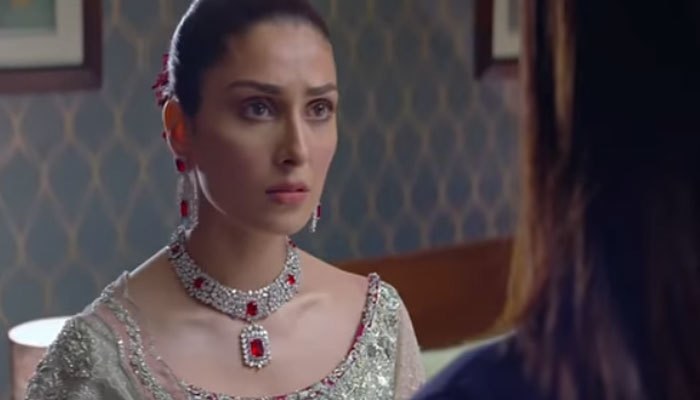 Mere Pas Tum Ho becomes viral yet again! The drama has been trending on social media time and again, for all the right reasons. It has become one of the most dramatic plots that have been keeping the audience glued to the TV screens every Saturday.
There is a sea of memes released after every episode of MPTH and we are not surprised anymore. It has become a routine. The recent episode brought another character in the show right when Mehwish (Ayeza Khan) was having the dream of marrying Shahwar (Adnan Siddiqui) come true.
Shahwar's wife, Maham (Sawera Nadeem) showed up, probably at the wrong moment, and slapped Mehwish out of her dream into reality.
Not just the dramatic entry, but Maham's slap has also gone viral, and mind you this one is the second slap from MPTH that became trending on social media. We knew what to expect next, memes, a whole lot of memes in our news feeds. Poor Mehwish (Ayeza Khan) took to her Instagram to react to the slapping sequence saying:
Mehwish!!! #slapofthecentury Kabhi kabhi hume lagta ha hum jo karahay ha bus wohi theek ha, par bewafa logo se jab zindage khafa hojati ha tu phir kuch bhe theek nai rehta!" (Mehwish!!! #slapofthecentury sometimes we think that what we are doing is right, however, when life turns its back on a cheater, nothing remains the same.) Meray pass sab hoga bus "tum" nai hogay. #meraypasstumho.