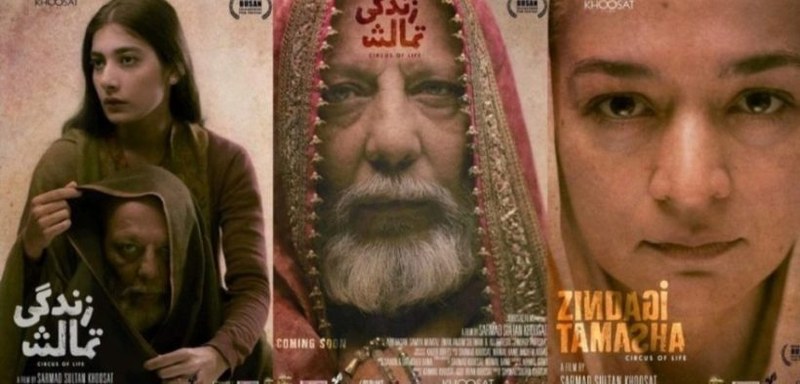 Sarmad Khoosat writes another letter, but this time asking whether he should release his film or not.
Filmmaker and actor Sarmad Khoosat has written an open letter to PM Imran Khan about receiving threats against his soon to release film 'Zindagi Tamasha'.
In this open letter, he shed light upon his 20 yearlong contributions to Pakistani cinema stating that Zindagi Tamasha is another one of his many contributions to the evolution of the industry. He also accentuated upon the fact that the threats he is currently receiving before the film release are unreasonable and should not be so.
He wrote:
Like any other film, made in any part of the world, Zindagi Tamasha is a reflection of its setting. My team and I explored themes around gender constructs, class divisions, and complex human experiences. There was never any intention to attack, to point fingers at or humiliate any individual or institution.
He ended his letter saying:
The space for rational and artistic thinking and expression must not be annexed by a few troublemakers for their political ends but I fear this is what will happen if we buckle under this time.
Recently, another letter has surfaced on social media by the director himself, this time addressing Pakistan and all Pakistanis.
The intention behind writing this letter is to clarify that his film 'Zindagi Tamasha' is not made to hurt, offend to malign anyone, any sect, party or faction. He goes on to say that the film has been cleared by 3 censor boards and if there was objectionable content, it would have been taken care of before clearance.
He also asked his fans, and all Pakistanis whether he should release the film or simply withdraw it. Sadly, the film is receiving a backlash prior to release in its own country, while Zindagi Tamasha has won the Kim Ji-Seok Award in South Korea.
Zindagi Tamasha is all set to release on January 24th, well we can't say for sure, anymore.