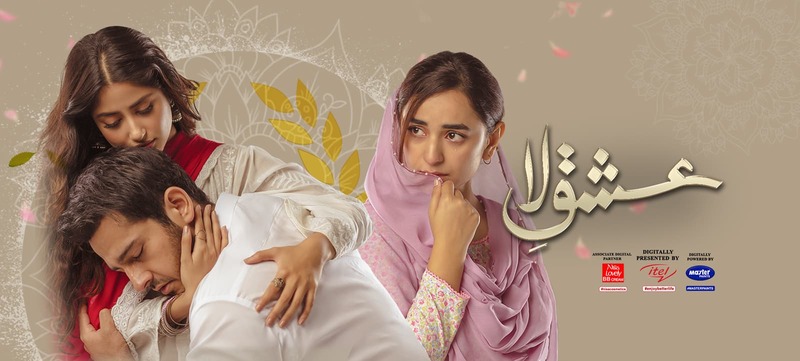 While we're often bombarded with repetitive and monotonous saas-bahu storylines, dramas like Ishq e Laa have...

While we're often bombarded with repetitive and monotonous saas-bahu storylines, dramas like Ishq e Laa have managed to surprise us with a riveting plot like no other. The tale of a journey of a non-believer towards divine love and what he has to face along the way has been a treat to watch. Starring the television queen, Yumna Zaidi, superstar Sajal Aly and the debutant Azan Sami Khan in leading roles, Ishq e Laa has taken the drama industry by storm.
The drama has seen quite a few major developments in the story after two deaths in Azlan's life. He was first spiralling with hallucinations of his wife Shanaya after her death, but he seems to have finally found a new purpose which he is working towards - his path to finding justice for Shanaya who was murdered by Arbab Haroon's henchmen. Azlan has discovered the truth about Azka's niece and her kidnapping which eventually led to Shanaya's death. In his quest for justice, he is now pressurising Azka and her family to testify against Arbab Haroon in court since his son was the one behind Sultan's death. However, Azka and her family have blatantly refused to appear in court as they are scared of the consequences this would lead to.
Azlan and Azka's Fiery Clash!
We're loving the new found chemistry between Azka and Azlan, after the prompt refusal by Kanwal, Azlan decides to convince Azka to testify. He shows up outside Azka's university and asks her to take a ride with him as he needs to talk to her. Not wanting to create a scene she sat in the car with him but things soon escalated and we saw a screaming Azka trying to jump out of Azlan's car. In the heat of the moment Azka managed to hurt Azlan with something she said. Not only did she point out how he was unable to protect his wife but he would now be putting Azka and her family in danger too. This statement left Azlan shocked and we could see how hurt he felt.
This may be Azan Sami Khan's debut drama but he's definitely playing his part well and has proved he is here to rule our tv screens alongside television's dream girl Yumna Zaidi. New entrant in Ishq e Laa, Zain who seems to be hopelessly in love with Azka since day one of their university has not impressed us as much, the good-boy image and act is definitely cringe-worthy to say the least. As the story moves forward we are curious to know if Azlan is ever going to get justice for Shanaya's murder or will it simply be one of the many unsolved murder cases in the city.