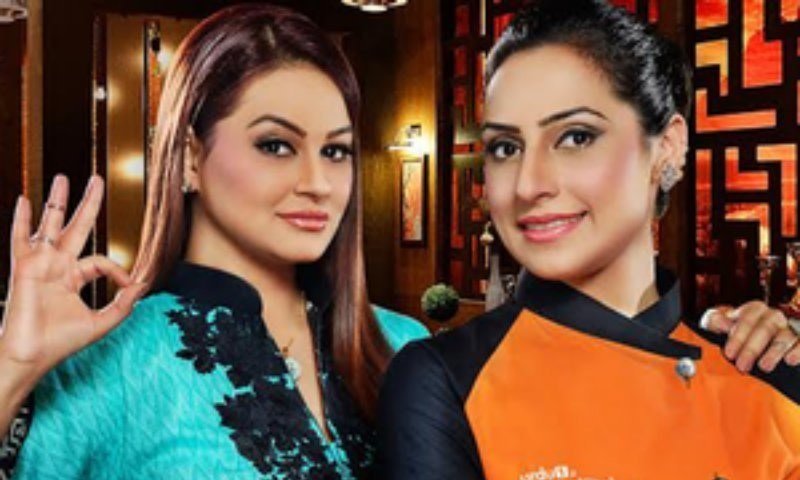 Master Chef Pakistan Ammara Noman will prepare Ramadan-themed recipes for viewers

Pakistanis love food. Especially when Ramadan is just around the corner.
The idea of the perfect sehri to sustain us through the day and a mouth watering iftar to reward us in the evening is on every one's mind - and usually on every channel.
In this crowded market, Urdu1 hopes to introduce a unique cookery show that continues the legacy of MasterChef Pakistan's impeccable production value and pepper it with some local masala.
Unlike the run of the mill cooking show, 'Urdu 1's Master Kitchen with Ammara' does not merely serve as a helping guide for want to be cooks to prepare tantalizing recipes during Ramadan. Premiering on the first of Ramadan at 5 pm, the show will feature renowned television celebs revealing their love for food.
The new show is hosted by actress and host Javeria Abbasi but for foodies the highlight will be Master Chef Pakistan winner Ammara Noman as a celebrity chef preparing Ramadan-themed recipes for viewers.
"I already have good rapport with the celebrities appearing on the show but it helps me to know more about their eating habits which is wonderful," Abbasi said while talking about the show.
She further added that she had a great time working with Urdu 1 which has provided her a great opportunity to connect with her fans.
Noman is thrilled about her first ever cooking show on television she is even more excited to meet her favorite stars.
"Just like any stay-at-home housewife, I also used to watch our showbiz stars in dramas while cooking in my kitchen and at that time I never imagined that one day I'll be cooking for them too. Meeting and greeting them through this platform is just incredible," she said.
Why to watch:
Exclusive recipes from Master Chef's cookery book
The show will feature recipes from Master Chef Pakistan first cookery book, My Winning Recipes' which haven't been shared before anywhere.
A candid host
We all know Javeria Abbasi as a brilliant actress but she has also proved her mantle as a great host by successfully hosting a morning show on private channel for more than two years.
Urdu 1's culinary show will help us to see more of her hosting skills where she will be having interesting rendezvous with celebs over food and their eating habits.
A beautiful set
An extension of MasterChef Pakistan series the colour scheme of the set is also quite similar to it. The elegantly decorated wooden set has an open kitchen with a well-organized countertop and a coffee table lying in front of it – when Abbasi sits on the couch chit chatting casually with celebs, our talented chef keeps on giving her input while cooking delicious recipes in kitchen.
Interesting segment for young girls
The much awaited show also comprises a special segment solely dedicated for young girls where they will be offered not only one of a kind cooking tips but also some great grooming tips.