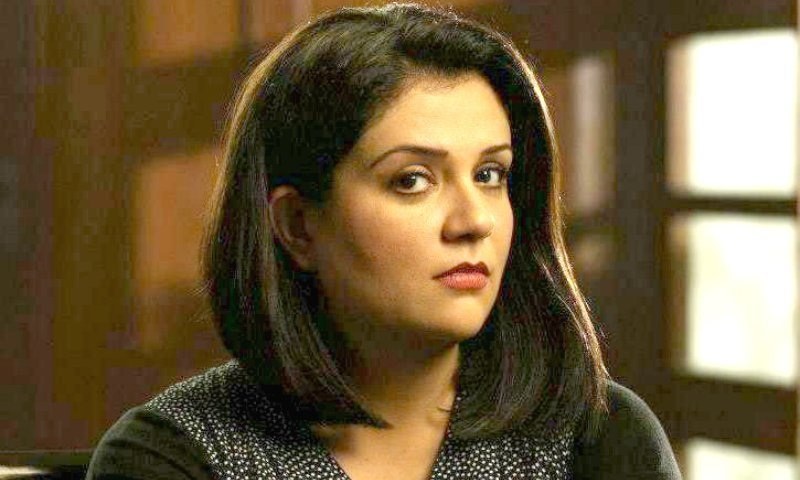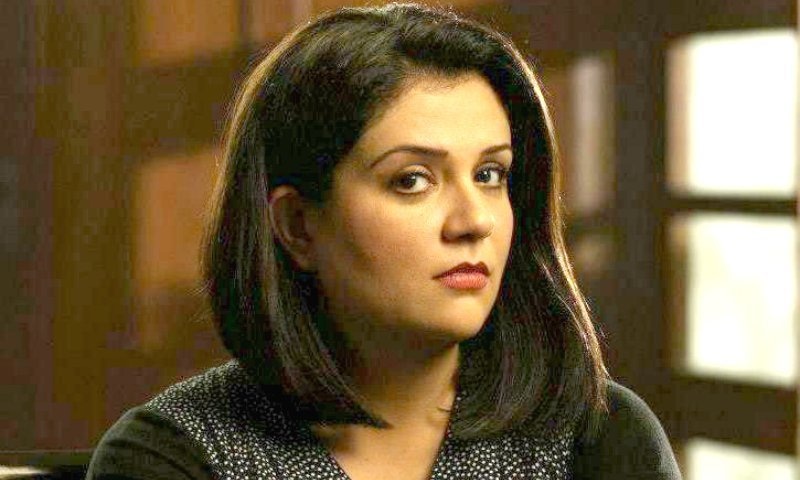 Whether it is a serious play like Doraha, or a comedy with a subtle message like Coke Kahani, Sonia Rehman Qureshi is undoubtedly one of the best actors of Pakistani Television. With two kids under the age of 8 and her own business, she is very selective of her roles, and justifiably so.
I recently had the pleasure of speaking to her. Read on to see what she has been up to and what she has to say in regards to television and films these days.
What are you doing these days?
I am busy running my company 'Subcontinent' where I restore genuine antiques and also refurbish them by contemporizing them… So definitely not sitting idle, she says laughing. My website is http://subcontinentfurniture.com/
You are very selective about your roles; what do you look for in a script?
There is a combination of two things, the role and the team I work with. For instance, with Mehreen Jabbar I know it will be challenging and demanding.
---
I act for fun, so the process has to be fun as well
---
I love real characters that you can relate to. Professionalism on set is very important to me. One of the reasons I left is due to lack of professionalism. No one is on time and it is just a waste of energy. With two kids, I don't have time for that.
What is your role in Lala Begum?
I play Marina's younger sister. Lala Begum is a story of how two sisters have been apart for many years and come together due to unforeseen circumstances. Lala (Marina) is the stern and disciplined one, whereas I play the more fun, but also a damaged character. It's actually very interesting.
What was your first play?
I am so bad with names that I don't actually remember my first play. But it was by Rashid Sami, a dear friend and Noman Ijaz was in it. My acting was horrible, but I really enjoyed myself and decided that it was what I wanted to do.
What do you think of the state of Pakistani television right now?
I watch very little TV. I'd rather read a book. It's amazing that there are so many channels and so many options for people. At the same time I'm very disheartened by what I see, especially the live shows. They have these large audiences, they could really impart advice and make people's lives better, but instead all they seem to do is a song and dance every morning and have weddings on set. I don't think women need to dress up as brides at nine in the morning.
---
Thank God we at least stopped the Star Plus type television
---
I have been a witness to a lot of conversations about ratings and that is all it has become about now. For example, I remember this Turkish soap Ishqe Mamnu was on air and every household was tuned in to it. It created a panic in local media ke what is going on? I was like why are you so paranoid about your rating? Why can't you better yourself and make your dramas better. They don't look at the scenery, production value, and all the other things that go into making a good project. Inhe bus rulana hai…aur theek hai, agar rulana hai tou rulao, lekin phir rulao bhi to sahee baat pe na. Sarak pe bache ghoom rahe hain, logon ke ghar bijli nahi hai, ye baatein dekha ke rulao. Now it's all about fashions, big houses, and women sleeping in makeup. Thank God we at least stopped the Star Plus type television.
Who do you like to work with?
Never been particular about actors, but as far as directors, I am very biased when I say Erum Binte Shahid and Mehreen Jabbar. Both are incredibly creative, organized and demanding. Even in the future if I work on screen, it would have to be with one of them. Doing a play is time away from my kids and my business, so it has to be worth it.
Would you ever do films?
Yes, absolutely, I think it would be interesting. I'm at an age where I wouldn't be concerned about a lead role or looking pretty (um, that is because she is already so beautiful)! But I don't know if I could do it, due to the time involved. If it is a film about characters in their late 30s, or relationships, or children growing up, then yes. But no ghar mein shadi and nachna gana. Abhi to yeh naubat hai ke jo bhi arahi hai, aane do as far as films are concerned. I think they need to shut the label of what a Pakistani film should or shouldn't be. We should just be excited that films are being made. Na Maloom Afraad was one of my favorite films. It was quality cinema and funny. Shukar hai films ban rahi hain aur cinema hona chahiye. Logon ko kaam mil raha hai. We don't think of the 200 people involved besides the actors and directors, like spot boys, camera assistants, and makeup artists. In sab ko kaam mil raha hai. We need to think about the entire industry, from top to bottom.
How is family life support? Would you ever let your kids enter the industry?
I have two kids, a three-year-old son and a six-year-old daughter. And of course, why not? They can do whatever they want to do. It is our responsibility to give them the best opportunities, best education, and the confidence to choose what they want to do with their lives. I also have complete family support, otherwise I wouldn't be able to do it.
What have you enjoyed the most in your body of work?
I think Doraha, I just loved it. It just came together for all of us. Umera Ahmed wrote a really good script and Mehreen directed it brilliantly. Mehreen, Humayon, and I are really good friends so it was a lot of fun. We weren't inhibited. Humayon and I would sit and talk about ke ise is tarha ker lete hain, ya yeh nahi karte.
Coke Kahani was so much fun. Faisal Rehman is brilliant to work with. And Ahmed's character was my favorite with his wig. Another favorite would be Pehchaan.
What have you enjoyed the least?
The play for ARY was and again (and thankfully) I can't remember the name as It was a horrible experience. It was with Bushra Apa and Shakeel sahib and that was the only good thing about that play. It was a sitcom, a revival of Angan Terha.
Anything you'd like to say to your fans?
Thanks for all the love and thank you so much for remembering me. I haven't been on screen for years, but people still remember Doraha which is really nice. So many women have come up to me saying it was the story of their lives. People are very loving and are ready to appreciate you, one should always appreciate that and never take it for granted.