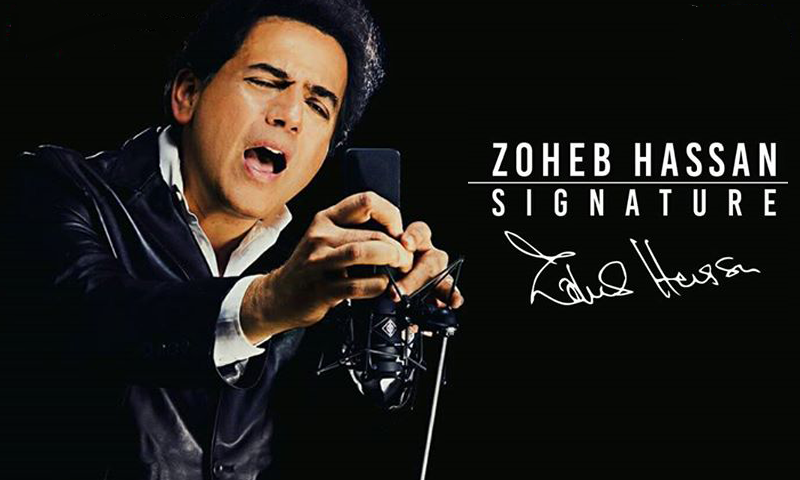 Zoheb Hassan releases a single from his album 'Signature'

Zoheb Hassan is a name in the music industry that is synonymous with pop music. He has given us hits like Chehra and Dosti and is now all set to make a comeback after almost a decade with his new album – Signature.
Recently, he released one of the singles from his latest album, Álways on my mind. Although, the song is not so impressive and the music video reminds us of the Bollywood movie Aashiqui 2, it will be interesting to see what rest of the album has in store for us.
While talking to Express Tribune, Zoheb discussed the content of the album and stated:
"Signature actually contains the last track that Nazia [Hassan] sung. Unfortunately she fell ill and plans for an album were put on hold. The album also has alternate versions of Koi Nahi, Disco Deewane and Boom Boom."
Just a few months ago, Zoheb Hassan interacted with his fans through his Facebook account in which he asked his followers to select a cover for his new album and then chose from one of the suggestions. While he is making an effort to connect with his fans and followers, we have to wait to see how his fans respond to his new album.