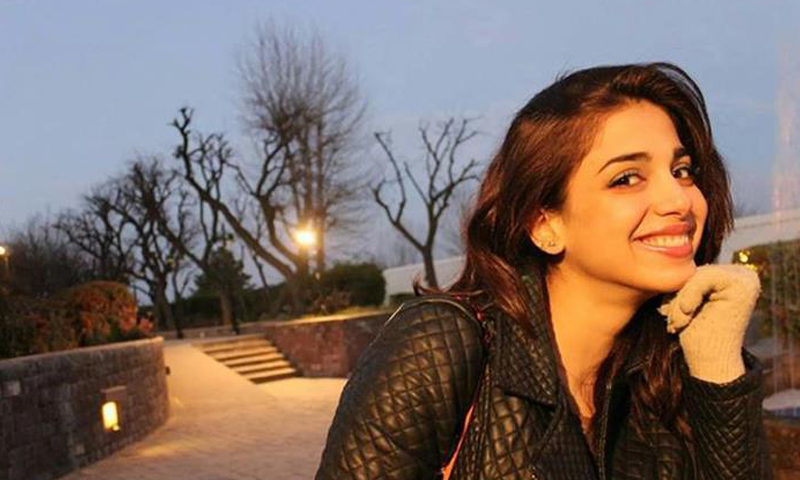 Television darling Soniya Hussain has although made a dhamakedar film debut with 'Moor' but it hasn't decreased her love for small screen.
The actress is currently busy in shooting of an Eid special play - 'Tamasha' on Hum TV. HIP has recently got hold on to some of the exclusive pictures taken at shoot.
Hussain has played a tomboy role in the serial and wearing an 'ulti topi' and casual outfit she looks every bit of her character.
While talking about her role in the drama, she revealed that it's of a carefree young thief.
"It's a fun telefilm where I play a tomboy girl who is in habit of stealing others stuff but never has intentions to hurt anybody." she said.
The young and friendly tomboy girl of the serial is quite similar to real Soniya Hussain who loves to hang out with friends and is a true 'dosto ka yaar'.
Written by Zain Raza the play has been directed by Angeline Malik. The cast included Farah Shah, Ahmed Hassan, Waqar of Qudusi Sahib ke bewaah fame, and Samina Ahmed.
Hussain started her career in 2011 with ARY Digital's drama serial Dareecha after which she gave a number of notable performances in several television serials. The most prominent ones included Shikwa, Mein Hari Piya, Shareek-e-Hiyaat, Maamta, and Kitni Girhain Baqi Hain.
The actress has recently been approached by Indian filmmaker Raj Kumar Santoshi for her upcoming film. Although she has not given her approval yet but is likely to opt for it.
Read: Sonya Hussain approached by Raj K. Santoshi
She is mostly known for her emotional acts but in this serial audience will get to see in her different avatar – which is carefree, fun, and light-hearted.