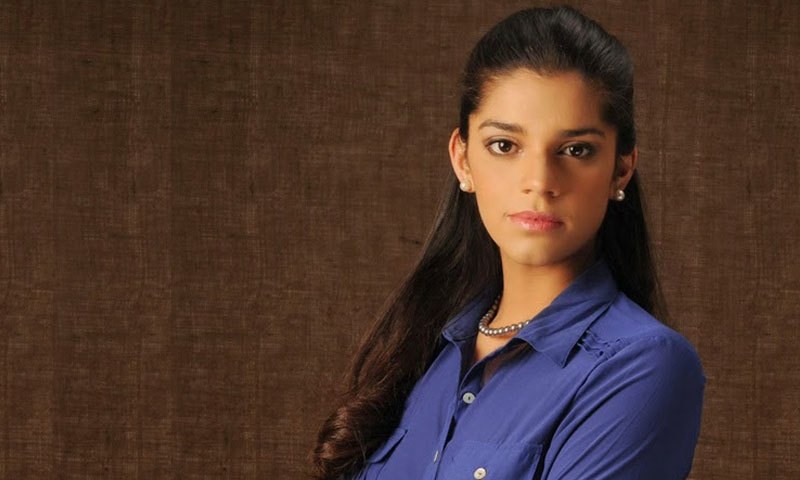 Arrogance, rigidness, and hypocrisy are her three major turn-offs!

Sanam Saeed started modeling when she was 16 and appeared in many commercials winning the L'Oreal Paris award for Best Model. Besides being a model, she is also an actress and a singer. Saeed has received one Lux Style Award and has established herself as one of the leading actress of Pakistan.
In 2010, she made her television debut as a supporting actress in Mehreen Jabbar'sDaam and there was no looking back after that. She has portrayed many roles in many dramas like Mera Naseeb, Mata-e-Jaan Hai Tu, Zindagi Gulzar Hai, and the currently on air, Haseeb Hasan's Diyar-e-Dil.
Recently HIP did a rapid fire round with her and below are her answers.
What's your favorite color?
Blue
Were you an only child?
No I'm the eldest of three. Me my brothers and my sister
Where did you grow up?
Till the age of 6 London and after that in Karachi.
What's the one word you use the most?
Yaar, despite my mother's efforts!
The song that's stuck in your head nowadays?
Sarak dharak by Mai Dhai band and I can't feel my face.
A night owl or a morning person?
Morning person
Favorite cuisine?
Pakistani, Thai and middle eastern
Any pet peeves?
When people think they have the right to disrespect others, especially those people who are less privalleged.
Three major turn ons?
Humor, kindness and, spontaneity
Three major turn offs?
Arrogance, rigidness, and hypocrisy
There you have it...Let us know how you liked 'Sixty Seconds with Sanam Saeed!'