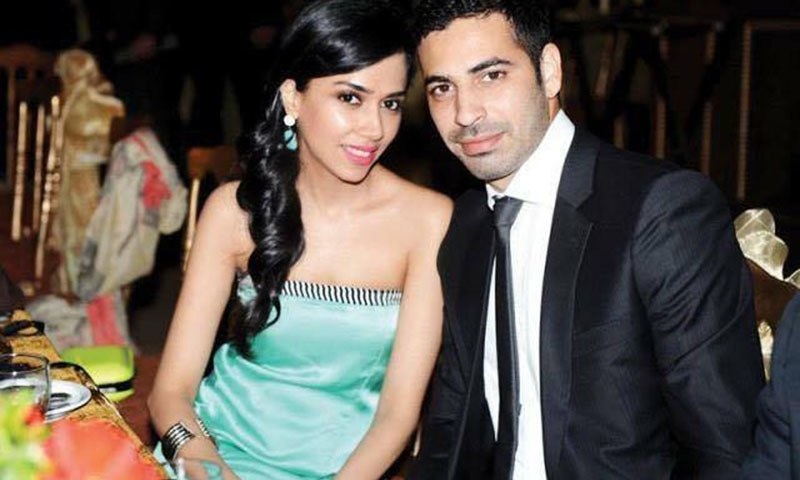 "We are both a bit lazy when it comes to big romantic gestures, " says Nadir Firoz Khan.

The power couple (Nadir Firoz Khan and Maha Burney) talk about their first argument, nick names, and crazy things that they do for one another. Both Khan and Burney are perfect for each other – he, a photographer and she, a fashion stylist – they're both ruling the world one fashion shoot at a time.
Burney has a degree in fashion from Parsons School of Fashion in New York and hence, her art direction and styling is top notch. Khan's degree from the Indus Valley School of Art and Architecture, where he studied in Communication Design, advertising at Ogilvy and a stint with Ad filmmaker Asim Raza earned him a LSA (Lux Syle Awards) win this year.
This year has brought many happy tidings to the couple. They had a baby boy in August and then later in October, Khan won the 'Best Fashion Photographer' award for NFK Photography at the Lux Style Awards.
Read: The Real Winners of Lux Style Awards 2015
Read on, to find out how 'hip' Khan and Burney are for each other.
Q: Who makes up first when you have an argument?
Maha: Nadir does. Not that he apologizes quickly! He takes his own sweet time. We both have a stubborn streak but he usually breaks first.
Q: What's the one thing that annoys you most about him/her
Maha: He's very go-with-the-flow sort of a person, which can be fun but it is also infuriating at the same time!
Nadir: She is a perfectionist. Which is amazing in terms of the end result but can also mean more work for me through the whole process.
Q: What do you call your partner?
Maha: Haha I think that will have to stay between us. Honestly our nicknames for each other change every year! Nothing has stuck long-term.
Q: What is the craziest thing you have ever done for him or her?
Nadir: We are both a bit lazy when it comes to big romantic gestures. (he says with a laugh)
Q: Who gets up first in the morning?
Nadir: These days Maha because of the baby. That being said, neither of us are really morning people, we are both most productive & creative in the wee hours of the morning.
Q: Milestone in your relationship?
Maha: Our baby Zayden has totally changed our lives! It's so fun to have a tiny little product around the house that looks like both of us and has habits and mannerisms from both. He's utterly adorable & we just can't get enough of him.
Nadir: We share a life, a business & now a baby together. Of all the milestones this has definitely been the most amazing. We love him more & more each day.
Read: HIP for Each Other: Hira Tareen and Ali Safina
If there is any celebrity couple that you'd like to hear more about and know how 'hip' they are for each other then do let us know and we'll surely track them down for you.