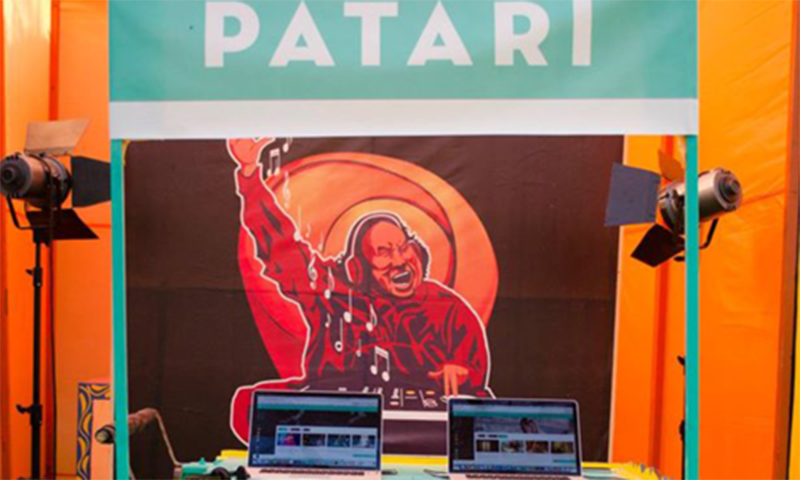 "Patari's soon to be launched premium subscription will be even better," the co-founder promised.

Only three months old, Pakistan's online music portal Patari has announced its first ever artists' payout. It is a rare occurrence that a digital music platform has not only decided, but also managed to share its revenue with the artistes.
The online music streaming service lately released a presser to celebrate its payout worth Rs 1, 250,000 that will be shared between all the artists on their site.
Speaking to HIP, the co-owner of Patari Khalid Bajwa said that he took immense pride in his labour of love and claimed that,
"no other platform has been able to do what Patari has done".
Last year, lead vocalist of the rock band Overload, Farhad Humayun, introduced a digital platform for legal music called Riot Arts. The project didn't see the light of the day.
At that time, HIP spoke to the Editor of Pakium Danish Mughal (after Farhad Humayun' announced Riot Arts) who explained to us that Pakistan's digital industry and digital media laws weren't mature enough. Hence, it wasn't possible to introduce a financially viable model which makes sure that the content is legal and the benefit is passed on to artists.
Later, Haroon Rasheed introduced Pakistan's first legal mobile application and website for music Taazi.
According to Rasheed, 70% of Taazi's profits go to musicians.
"Users can stream for free and each song to download is 10 rupees and internationally it is 89 cents. 70% of revenue goes to the artists. Everything has been done legally. The artists upload the music themselves. This is an attempt to help the Pakistani music industry," Haroon Rasheed explained.
Read: An exclusive with Haroon Rasheed on 'Taazi' and its objective
We asked Bajwa why, despite these efforts, Patari had beat Taazi to the announcement. He believes, the problem lies with the model Taazi works with.
"Taazi lets users stream the music for free and hence they never bother to download the song itself. This is where the mistake lies," the co-founder explained.
How is Patari's plan financially viable?
HIP took 'the question' to Patari's co-founder Khalid Bajwa and he explained that besides using the revenue from the pre-booked brands for the site's audio platform, Patari was blessed with some fine content writers and graphic designers whose innovative strategies made Patari stand apart from it's competitors like Taazi.
Patari is a blessing for our local local artists who weren't able to make money after music went digital and cassettes and CDs became a thing of the past. Getting royalty for their music being downloaded over the web seemed an impossible task, but Patari has made it possible.
"Patari's soon to be launched premium subscription will be even better," the co-founder promised. This will further benefit the artists.
Bajwa also shared that while established musicians like Noori and Strings have made between Rs 180,000 to 200,000 from Patari, budding ones too managed to earn between Rs10,000 to 30,000.
Read: Noori is back with 'Begum Gul Bakaoli Sarfarosh'
Patari was founded by four Lahore based tech-savvy individuals, Khalid Bajwa, Humayun Haroon, Faisal Sherjan, and Iqbal Talaat. It went live for public three months ago on September 5th, 2015.