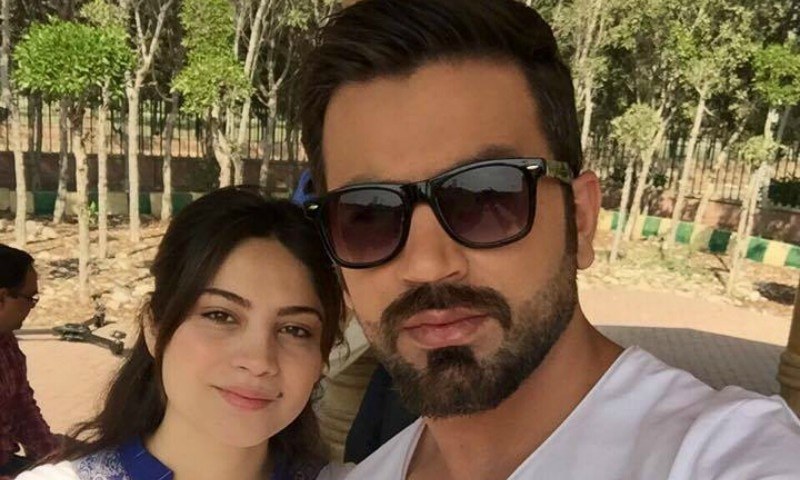 "It was an extremely new role for me and I loved playing it," says Zaman

The up-and-coming actor Asad Zaman, who has lately taken the center stage owing to his soon to be released feature film Hijrat, is all set to entertain not only on the big screens, but the small ones too with his upcoming drama.
Also read: Hijrat's official trailer will release on December 18
Titled Rab Razi, the drama will be aired on Express Entertainment most probably during the prime time from the end of December or the first week of January. Besides Zaman, the drama also features Neelum Munir Khan, Abid Ali and the seasoned actress Gul-e-Rana in lead roles.
Speaking to HIP, the actor revealed that he plays the son of an influential MPA (Abid Ali). The drama revolves around the dynamics of family politics and how a son is expected to take up his father's seat; a scenario we Pakistanis can relate to really well.
"The drama shows a political situation and conveys a very profound message (a positive one). It shows how parties go the extra mile and make empty promises just for the sake of votes and fail to deliver betraying their people."
Also read: First look of 'Hijrat' is out
Zaman debuted from a drama on PTV and has starred in several dramas since then including Rivaaj on Urdu1, Aagan on Aplus and Kitni Girhien Baqi Hain to name three. Besides Hijrat, the actor has another film in the pipeline Zehr-e-Ishq, for which he will traveling to Istanbul very soon.
When inquired if he is interested more in dramas or fims, he preferred the latter claiming that the film and drama industry will divide in the near future (maximum two to three years). And then it will be like how it is in Bollywood and Hollywood. Television actors will be exclusively cast for dramas while movie actors will do movies only. And he wants to be make a name in the industry as a film star only.