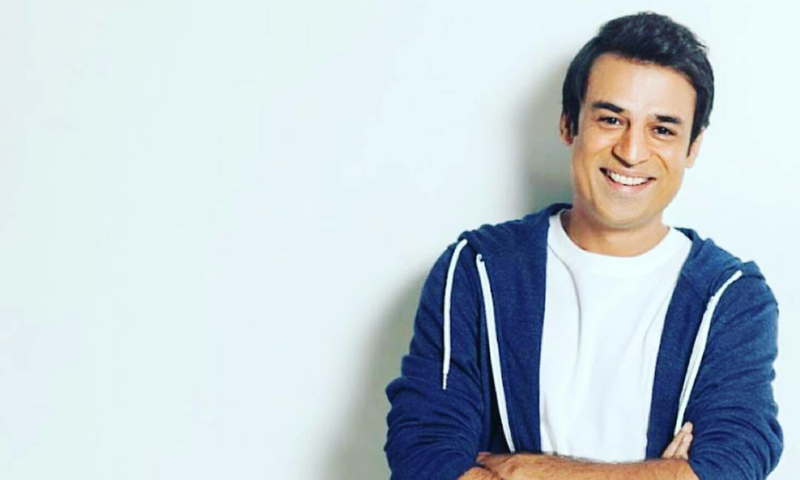 The actor/director will play a supporting role in his movie this time around

We had recently published that Adnan Sarwar, the brain behind one of the first Pakistani movies of its kind Shah, is all geared up for another feature film after his successful directorial and acting debut venture.
Also read: Film fiesta: Adnan Sarwar starts his 2nd feature film
Speaking to HIP, Sarwar, who is currently in Karachi, revealed that his yet-to-be-titled movie is in too nascent a stage to be discussed as neither is the movie's contract in place nor has the cast been finalized.
However, the breakthrough artist did say that after the tremendous success of Shah, many prominent actors of the media fraternity have started praising his work as a director. In fact, a lot among them have even showed some serious interest in being a part of his next project.
Calling himself a modest man who lets his work do the talking, Sarwar went on to share that the cast will definitely be more recognizable this time around.
"It is not a biopic and I can already see it being a much bigger and a better film."
Sarwar also revealed that the movie's plot will revolve around love, but not like what the audiences are accustomed to seeing in a typical love story.
"It is not that boy-meets-girl kind of a story where the girl's family has issues and there is a villain, you know. It has none of that. It is my very own take on romance. Yes it is about falling in love, but in a very different setting. On the whole, it is a very special way to look at romance."
Also read: Hip's rapid fire round with Adnan Sarwar
The actor went to say that he will be playing a role in this movie also, but it will be of a supporting one, rather than being the lead.
"As an actor, I'm interested in certain kind of work and roles. And unless people give me what I want to do, I will keep telling stories in my own way and acting in them."
Slated to release in late October 2016, the movie has yet to go on floors, but Sarwar has everything planned and has decided to shoot the movie in three completely different locations.
"The first spell of the movie will be shot in Pakistan; primarily Lahore, the second in London, and the third one in one of the largest cities of Europe, Budapest (Hungary)."