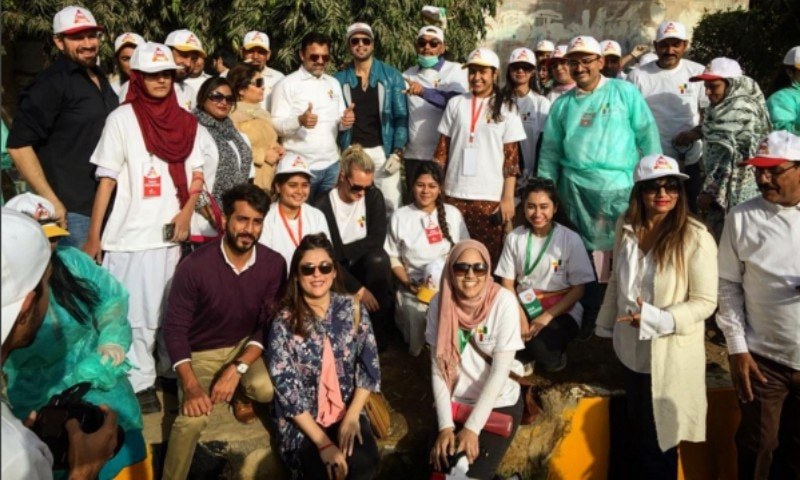 How we wish such positive things took place more frequently

December 12th, 2015, was no usual day at Jinnah Postgraduate Medical Centre (JPMC) because besides having volunteers from Aman Foundation and Indus Valley School of Art and Architecture, the hospital also witnessed quite a few prominent celebrities.
They had all gathered there for one special cause- to make the Accident and Emergency ward of JPMC, one of the busiest in Karachi, a happier and a colourful department.
Here are some pictures to show you all that happened:
Fahad Mustafa was seen planting trees so that the patients get excess to more fresh air.
Also read: Fahad Mustafa's and Maya Ali's lemon Max TVC is filmy
The stunning Shaniera Akram, fully enjoyed the experience and couldn't resist painting faces after the walls of the ward were finished being painted in hues of blue, yellow and orange.
Her style sense also looked on point with that casual tee and snazzy round shades paired with a ponytail.
Frieha Altaf, who was also a part of the event, looked snazzy too and can be seen here succeeding in taking a picture with CEO of Aman Foundation.
Also read: Frieha Altaf's 5 memorable moments at the Masala! Awards
The volunteers also must have had a great time being surrounded by celebrities and clicking away selfies with them.
And finally the much coveted selfie with the entire team that Tapu Javeri succeeded in clicking