When Umair Jaswal's dance added a new dimension to Coke Studio, when Ayesha Sana wasn't bright enough, and when...

There were no major trend-setting moments this year like 'Aam khayega aam', but there were many little instances that added spice to 2015. We could've avoided quite a few (by ignoring them), but we Pakistanis believe in providing equal opportunity to everyone so here are the top 10 moments that went viral in 2015.
Umair Jaswal's moves in Sammi meri Waar
As soon as the revamped version of the folk song aired on TV, Jaswal started trending on Twitter for his 'moves'. His only fault was that he had either had too much Red Bull or his Endorphins went into an overdrive and he couldn't control the sudden happiness that burst inside him and he let it all out.
A large chunk of the audience made fun of him, but Jaswal took it in a stride. In an interview he even laughed at himself, "The reason why it all felt so out of place was maybe because I was moving like anything and QB stood still. There was a huge contrast there."
Here's how the audience reacted on Twitter:
People went ahead and made several parodies.
Komal Rizvi's bad timing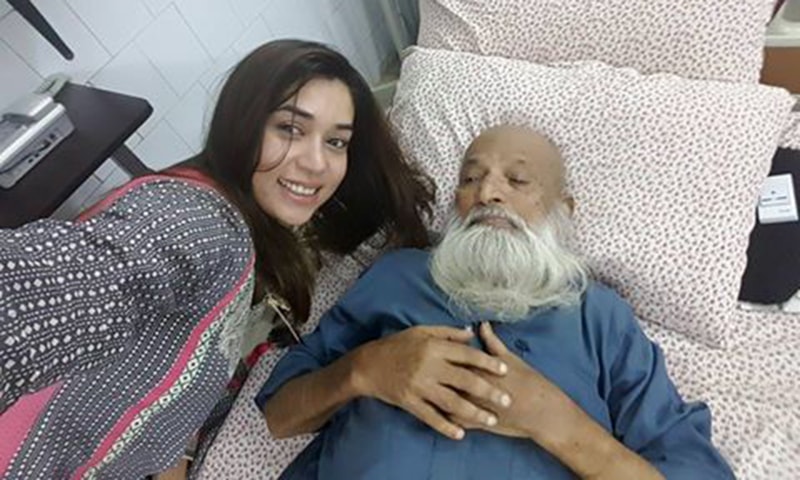 The singer decided to do a good deed, but unfortunately it backfired. One sunny morning Komal Rizvi decided to visit renowned philanthropist Abdul Sattar Edhi. Please note that the hero was ill and hospitalized. Rizvi, being a kind soul, met him, but what she did next created much hue and cry on social media.
She took a selfie with him and Edhi looked in no mood to be photographed, but she defended her move saying, "My selfie with Edhi is the best selfie ever."
Qandeel Baloch's migraine
When I first got to know that QB had created a fuss about her migraine; I 'tch tch-ed' and thought "she looked like a sensible girl". Turns out I had the wrong QB in my mind. The one with the migraine was a different specie altogether. Here have a look.
Mahira Khan's Shiv Sena moment
It wasn't even her moment; it was Asim Raza's, but Indian media insisted on making it hers. A bit lost? Read on.
One month ago Nabila Maqsood threw a Halloween party to celebrate her thirty years in business. The director of Ho Mann Jahaan had an Einstein moment and decided to dress up as the leader of Indian political party Shiv Sena and carry a placard saying, "Mahira ko bahar nikalo!"
Read: Mahira Khan and Fawad Khan are Shiv Sena's latest targets
Khan, being a normal person, found that funny and posed with Bal Thakerey (Asim Raza) and gave a dazzling smile. One enthusiastic soul captured the moment and Indian media was abuzz with "Mahira responds to Shiv Sena threats" headlines. And this is how a small moment at Nabila's party went viral.
Read: What happens at Halloween, (doesn't) stay at Halloween
Hamza Abbasi's status problem continues
Most of us are aware of Abbasi's chronic issue; that is his slightly controversial status updates on Facebook.
Read: Sorry, I won't grow up Hamza Ali Abbasi
While he's free to express his opinions through whichever medium he likes, his reservations regarding the bikini-clad models in a certain Jawani Phir Nahi Aani song were uncalled for, especially when he was part of that very scene. His 'explanation' for being/not being part of JPNA went viral and garnered too much attention.
Read: Here's why Hamza Ali Abbasi is not promoting JPNA
His name was suspiciously missing from quite a few film reviews that I read.
Read: "JPNA is a 100% clean script, but..." says Hamza Ali Abbasi
Somewhere along that time, he even indirectly targeted Ayesha Omar's song Tutti Fruity, saying that the song wasn't exactly the demand of the situation and praised Zhalay Sarhadi because she had 'danced decently'.
Read: What Hamza Ali Abbasi got wrong about item songs
Shaan Shahid vs Mawra Hocane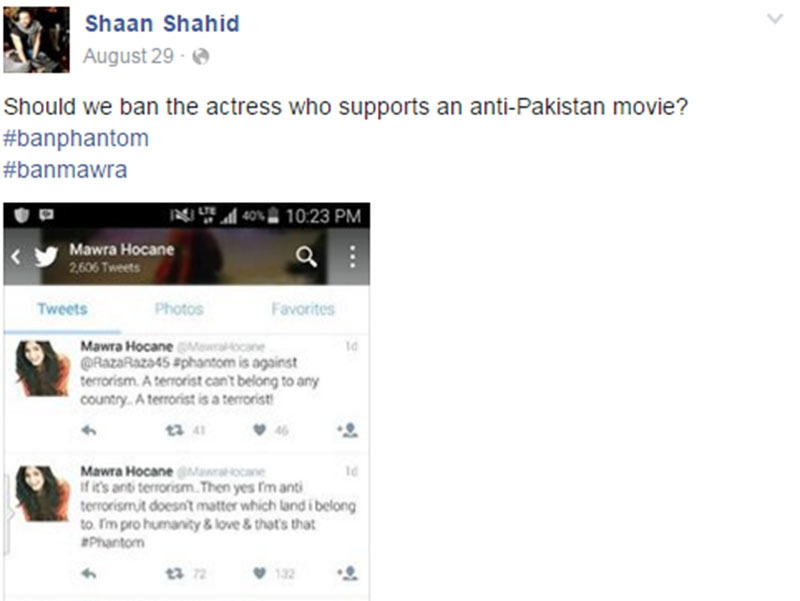 Last year he had a tiff with Ali Zafar during ARY Film Awards and this year he called for banning Mawra Hocane for her 'Pak-India bhai bhai' stance.
Here is what happened: Selective Patriotism and the Banning Diaries
Hocane had gone on to release a pro-India statement on Twitter and that too at a very 'nazuq' time. The time when the whole nation was supremely hurt by Saif Ali Khan's distrust of Pakistan. Hence, many people came out to hate on her.
Saif Ali Khan's lack of trust in Pakistan
With one not-so-important anti-Pakistan statement Khan earned himself a place in Pakistan's social media trends and news headlines for weeks. We as a nation were very concerned as we wondered what we'd do without Khan's trust.
Here is how we responded: Dear Saif, don't mess with Pakistan!
Nargis Fakhri's 'hippest' moment of 2015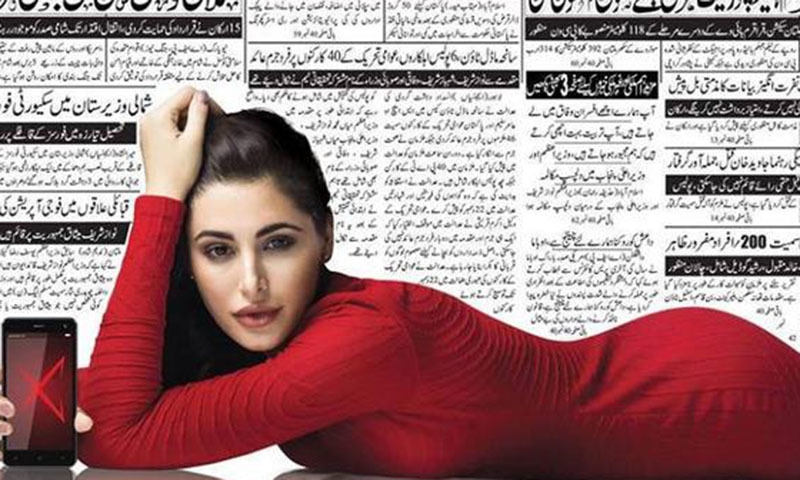 Another Indian (technically she's Pakistani) actress who made it big in Pakistan was Nargis Fakhri. Her mistake was that she trusted someone with her photographs.
The team went ahead and pulled a 'Pindi buoy' trick (no offence to Pindi boys, it's just a term) on Fakhri and published her photo on the front page of an Urdu daily. How rude is that! Naturally every Pakistani was quite upset about this blatant objectification of women. Mobilink could've done it subtly like all the other brands, right?
Read: Mobilink is crying for help in their new print ad and TVC
Twitterati however came alive after the 'mishap'.
When distributing sugar actually became a dance step
The Ho Mann Jahaan's team wanted Shakar Wandaan and its dance steps to go viral and it did. One only had to check their social media news feed or pass by a marriage hall to gauge the frenzy of Shakar Wanda.
Read: 'Shakar Wandaan' frenzy taking social media by storm
There was even a naat inspired by the song.
Ayesha Sana's (not so) 'bright' moment
While Ayesha Sana was getting ready for her show on PTV; a naughty, naughty cameraman decided to keep the camera on recording. Her 'stint' paved way for dubsmashes and Twitter debates on the importance of 'brightness' in one's life.
Celeb's jumped on the bandwagon too.