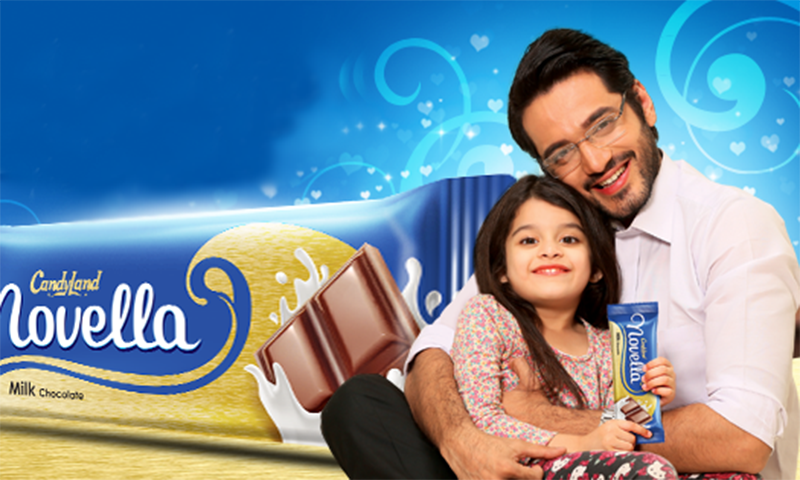 The father-daughter relationship shown in the ad is as real as it gets and it may even persuade you to buy Novella!

While we were busy gasping and giving disapproving looks to Mobilink Jazz X's print and electronic advertisement, Candyland Novella's recent TVC was busy waving at us and saying, "Hello! Look here! I'm a saner communication and definitely deserve your attention .
Directed by Jami Mahmood - the maker of Operation 021 and Moor - the recent campaign of Novella, 'Dil Pighal Jaye' Mun Mein Ghul Jaye', is creating a bond with the target audience with its emotional appeal.
Have a look.
While novella's previous TVC - capitalizing on the relationship of a husband and wife - was well-executed by Azad Films, it reminded me of Cadbury Dairy Milk and when a brand's communication reminds you of the competitor then that's definitely not a good sign.
Read: Jami re-enters the ad world with Novella TVC
The current TVC brings something new to the table. Only other brand, that I can recall, has used the father-daughter bond is MoltyFoam and we all know how well the tagline, 'Meri Nanhi pari, naye ghar ko chali', has worked for it. So, full points to Manhattan Communication (the ad agency) for using that bond.
While the previous TVC of Novella catered to a more mature target audience, this one targets the younger segment. Every child/daughter has similar feelings regarding their father. They know that he loves them, but he seldom takes time out to express his feelings. And 'if' Novella is successful in creating a bond with children, then their pester power will definitely have a positive impact on sales.
I say 'if' because the TVC is mostly about the simple yet powerful voice over and children seldom pay attention to what is being said.
"Meray Baba dunya ke sab se achay baba hain

Saara waqt kaam kartay rehtai hain

Khayaal bohat rakhte hain

Bas bhool jatay hain

Shayad saaray achay Baba aise hote hain."
For years Dairy Milk has ruled the Asian market without facing any serious competition in terms of communication in its product category, but finally we see Novella rising to the challenge.