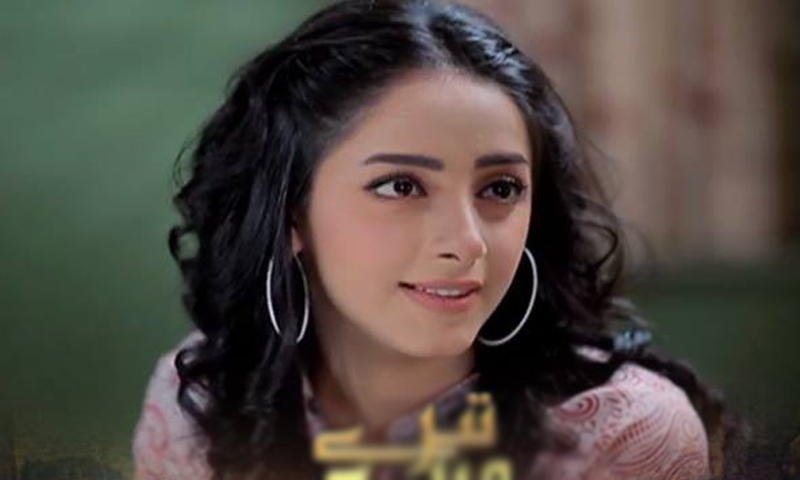 The drama got 3.5 TRPs in the time slot of 9:10pm to 10:20pm

Hum TV's play Tere Mere Beech, starring Sanam Chaudhry and Agha Ali, has managed to glue the audience to their television screens with its engaging story.
The drama has earned the highest ratings during the first week of this month and the director, Mohsin Talat, shared this information with viewers through his personal account.
Tere Mere Beech has brought 3.5 TRPs for the channel in the time slot of 9:10pm to 10:20pm beating ARY Digital, Geo Entertainment, Urdu 1, and A-Plus.
Sanam Chaudhry while talking to HIP gave a little sneak peak to her role in the drama.
"I have played an illiterate girl in the play who has all the luxuries of life at her disposal, but she regrets not getting a formal education," the actress said.
Read: Sanam Chaudhry plays 'gaon ki gori' in 'Teray Meray Beech'
The drama also stars Agha Ali, Javed Sheikh, Hina Bayat, Saba Faisal, Noor Hassan, and Mariam Ansari.
Tere Mere Beech is a story of lust, deceit, love, remorse and reunion. The story highlights the lives of Hareem and Fahad, both belonging to varied backgrounds but have common traits of lust for money and worldly pleasures.
Hareem is raised by her aunt who is married into a wealthy family. Her aunt's and uncle's unconditional love has made her self-obsessed, arrogant, and rude, and she considers herself a misfit among her own blood relations. Her uncle, Shabir Sahib decides to pass on his wealth to Hareem, but dies in an unfortunate accident before he could write his will. Devastated by the sudden death of her uncle, Hareem's problems grow worse when Shabbir Sahib's brother Qadeer steps into the picture and tries to take over the family's wealth.
Here enters Fahad, a con artist who had his eyes on Hareem's wealth for a while. Unaware of Qadeer's involvement and intentions, Fahad convinces Hareem of his wealth and repute, and proposes to marry her. Blinded by the lust for money, Hareem accepts his proposal despite her family's opposition.
The drama airs every Sunday at 9:10pm on Hum TV.