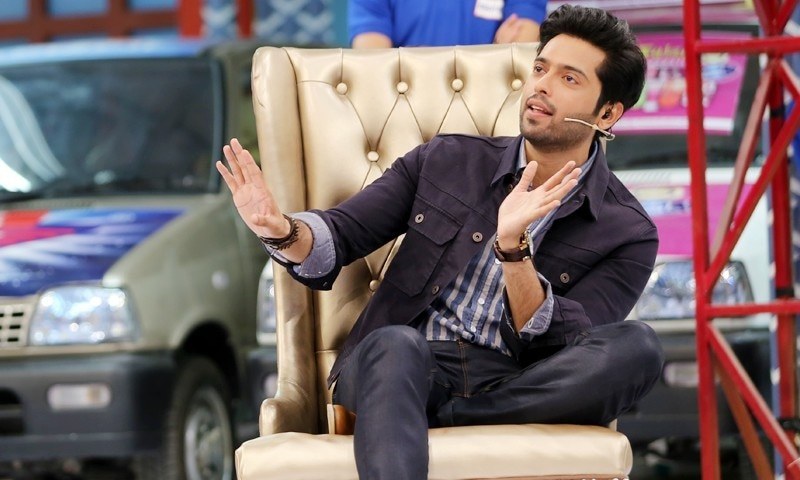 Sources have confirmed that Mustafa will be hosting and performing at the AFA

Hold your breath because everyone's favorite and very spontaneous, Fahad Mustafa is taking his hosting abilities a bit further. After succesfully hosting a morning show, and now Jeeto Pakistan, the actor is going to host in the ARY Film Awards in Dubai on March 10th.
Read: Udate: Om Puri joins Fahad Mustafa and Mehwish Hayat for 'Actor In Law'
HIP has confirmed from a source close to Fahad Mustafa, that he is not just hosting the ARY film awards, will also be performing in it. With who and what the performance will be about, is a surprise!
Mustafa is one busy actor/producer these days. His Maah-eMeer is due to release soon and Actor in Law with Mehwish Hayat has already started shoot. Stay tuned to HIP for more details on the versatile actor!