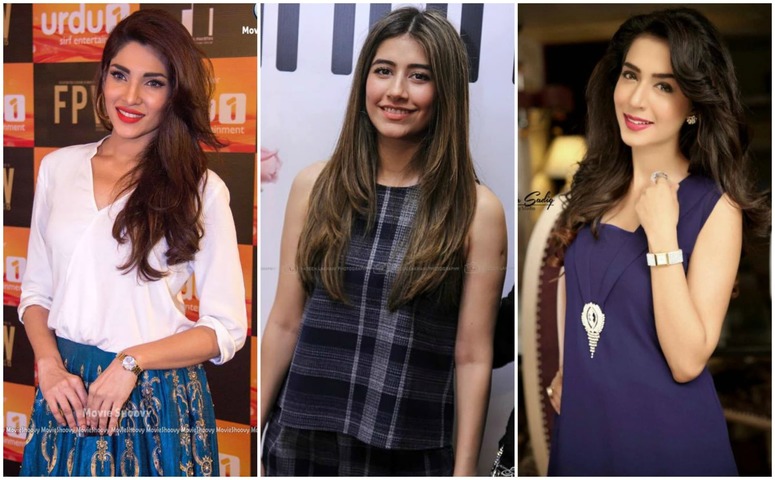 "The film will be a contemporary love story interlinking four couples together" says Zhalay Sarhadi.

Celebrated model-turned-actress, Zhalay Sarhadi surprised us with her new and refreshed look in her debut film Jalaibee back in 2015. And with a gap of more than a year now, she is all set for her second film, about which Sarhadi speaks to HIP:
"This time it's a complete opposite to Jalaibee! The film will be a contemporary love story, which would interlink four couples together. It's currently in its pre-production phase and we'll start shooting for it in the end of May." said the actress.
Also Read: Zhalay Sarhadi joins the cast of 'Mohobbat Jeena Chahti Hai'
But that's not all HIP readers; not only will we see Sarhadi in a completely different character, but the film also has a stellar cast:
"Some actors haven't yet been locked yet, but the actors who I can assure you that are doing the film are Mansha Pasha, Syra Shahroze and Faris Khalid. Besides that, I won't be able to reveal anything at all!" said Sarhadi.
Also Read: Jawad Bashir's next film will be a rom-com with an ensemble cast
Muhabbat Subh Ka Sitara Hai fame actress, Mansha Pasha and theatre performer as well as host, Faris Khalid will be making their cinematic debut, whereas the pretty and petite Syra Shahroze will be seen playing a leading role after her exciting extended cameo in Ho Mann Jahaana. Scheduled for a late 2016 release or an early 2017 release. We look forward to seeing our favourites televisions artists on the big screen.