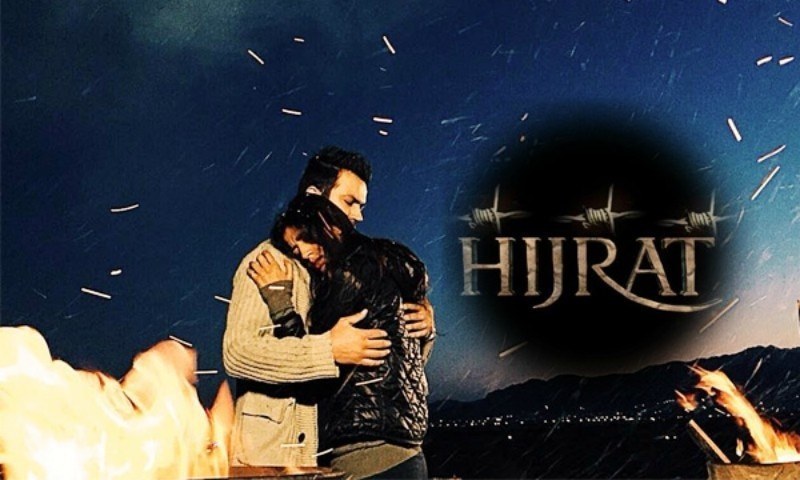 The cast hopes that the film will help throw light on the history of Pakistan.

The cast of the upcoming romantic movie, Hijrat (written and directed by Farooq Mengal and produced under the banner of Farooq Mengal (FM) Productions) met the media yesterday at Hijrat's music launch. The film, which will be distributed nationwide by 'HUM Films' and 'Eveready Group of Companies', is a love story which plays out in the foreground of the exodus of millions of people from Afghanistan to Pakistan following the Afghan War.
Also read: Hijrat's official trailer will release on December 18
The cast includes fresh talent in lead roles, with model-turned-actor Asad Zaman as the male protagonist, and Rabia Butt and Rubab Ali as the female protagonists. Industry veterans like Nadeem, Ayub Khoso, Durdana Butt, Jamal Shah, Mahjabeen, Saima Baloch, and Noman Aijaz are also part of the cast. Film star Sana also makes a cameo in the film.
The programme, hosted by Shanaz Ramzi, began with a welcome and a brief introduction of the movie. The atmosphere throughout the Meet and Greet was light-hearted and charged, especially because of the presence of Ali Azmat, who has lent his musical talent to the OST of the film.
Among those who spoke on the occasion were Farooq Mengal, Asad Zaman, Rabia Butt, Rubab Ali, Mahjabeen, Saima Baloch, Ayub Khoso, Jamal Shah, Durdana Butt, Ali Azmat, Nadeem, and Sana. They shared their experiences on set, spanning both Pakistan and Turkey. The actors making their debut on the silver screen also spoke about making the transition to the big screen. Ali Azmat spoke at length on the music of Hijrat. Without giving too much of the story away, the cast talked about how while the movie is part of the ongoing resurgence of Pakistani Cinema, they hoped that it would also help throw light on the history of Pakistan.
*The movie hits cinemas nationwide on April 22, 2016.