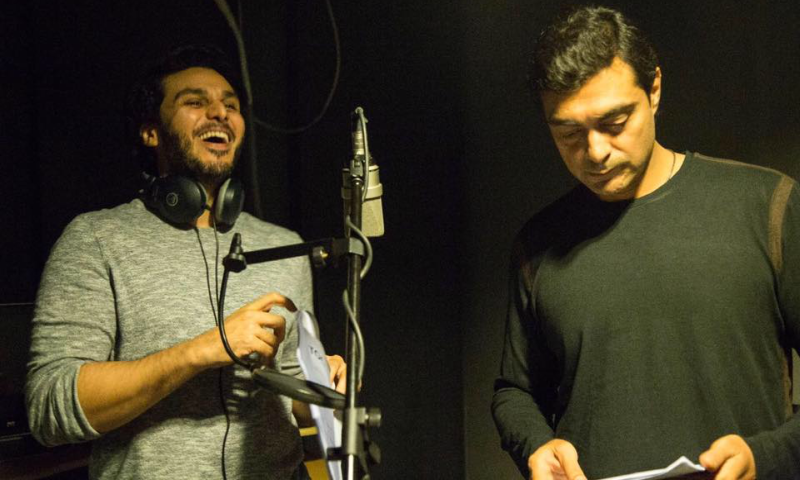 The series is all about teaching the youth about Pakistan's significant historic events

After pop-star, Haroon Rashid, created Pakistan's first animated series, Burka Avenger; the trend of bringing locally produced quality entertainment to children began to expand and prosper. Taking a leaf out of Rashid's book, Muhammad Asim decided to direct an animated series adapted from true events, but showcased in today's light, called Tick Tock!
The characters will feature voices of renowned television and film artists, Ghulam Mohiuddin, Alyy Khan, Ahsan Khan, and Maria Memon. Tick Tock is produced by Sana Tauseef while the concept/script is written by Omair Alavi.
Also Read: HIP Exclusive: Alyy Khan talks 'The Valley', and upcoming films!
We recently got in touch with one of the leading cast members, Alyy Khan, and much to our surprise, the series seems a lot more fascinating than what we had expected. Elaborating upon the project and his character, Khan stated:
"It's basically about teaching children about significant events of Pakistan's history. I'm lending my voice to one of the four characters who take the series forward. It's typical but done intelligently, highlighting facts that must be taught."
Also Read: Maria Memon and her journey to News @3
Khan also lent his voice to one of the leading antagonists in Pakistan's first animated film, 3 Bahadur. When asked about how different the procedure is, comparing a series with a film, the actor said:
"Compared with 3 Bahadur, it's not too different to be honest. I'm having fun, and I believe that at the end of the day it's about bringing the character to life. The process is pretty much the same. The concept this time really attracted me, and I generally love doing projects for children!"
Also Read: HIP's Rapid Fire with Ahsan Khan!
We've been promised great music and background score, as the 'Fuzon' fame, Emu has been roped in to produce something out of the ordinary.
The channel and airing date, however, hasn't yet been finalised. For now, we wish the whole team all the best, and hope that we get to see a substantial series dedicated for children on our television screens.
Here are some more fun BTS pictures from the studios: